Welcome all students and parents. (map)
Julie Gerrish Returns from Senegal
Welcome back Julie Gerrish! Julie graduated from ASU with a degree in education in 2016. Through the ELCA's Young Adults in Global Mission (YAGM) program Julie has been doing mission work in Senegal. She returned Saturday and will be leading Lutheran Campus Ministry/University Lutheran Church's Young Adult program this fall. University Lutheran member Berkley Harris will be traveling to Senegal in August as part of YAGM.
New Toilet in Sanctuary Bathroom
Our handyman extraordinaire David Anderson putting the final touches on the church bathroom upgrade. If you haven't been by the church for a while stop in and check out all that has been done.
Reformation Book Fair
Our Lutheran publishing house, Augsburg Fortress will be having a Reformation Book Fair here from October 8 through November 9.
There will be displays and samples to browse. Most books will have to be ordered and are to arrive about two weeks after ordering.
There will be books for children, scholarly publications, and books for general reading and learning. This is not a fund-raiser, simply a way of making such things available.
Book Fair: October 8 through November 9
The Campus Center is open from 9a-2p,
Tuesday through Friday
Directions: Google Map
Page Turner's Book Club
The Page Turner's Book Club is taking the summer off. In the fall the Book Club will meet at noon in the Campus Center on the first Thursday of the month. We would love to have some new members; all are welcome. Please plan to join us and recommend a title for 2017/2018. When we reconvene this fall we will begin with the following:
September 7, 2017: "My Family and Other Animals" by Gerald Durrell (Kim)
A bewitching account of a rare and magical childhood on the island of Corfu, this book was the inspiration for the recent PBS Masterpiece series The Durrells in Corfu. When the unconventional Durrell family can no longer endure the damp, gray English climate, they do what any sensible family would do: sell their house and relocate to the sunny Greek isle of Corfu. My Family and Other Animals was intended to embrace the natural history of the island but ended up as a delightful account of Durrell's family's experiences, from the many eccentric hangers-on to the ceaseless procession of puppies, toads, scorpions, geckoes, ladybugs, glowworms, octopuses, bats, and butterflies into their home.
October 5, 2017: "Small Great Things" by Jodi Picoult (Pat)
Ruth Jefferson is a labor and delivery nurse at a Connecticut hospital with more than twenty years' experience. During her shift, Ruth begins a routine checkup on a newborn, only to be told a few minutes later that she's been reassigned to another patient. The parents are white supremacists and don't want Ruth, who is African American, to touch their child. The hospital complies with their request, but the next day, the baby goes into cardiac distress while Ruth is alone in the nursery. Does she obey orders or does she intervene? With incredible empathy, intelligence, and candor, the author tackles race, privilege, prejudice, justice, and compassion—and doesn't offer easy answers.
Bishop Talmage to Preach at ULC
Bishop Steve Talmage of the Grand Canyon Synod leaves office July 31 to serve as Senior Pastor of Love of Christ Lutheran Church in Mesa. His last sermon as bishop will be here at University Lutheran Church. Bishop Steve and wife Barbara have been members here during most of his eleven years as bishop. Son Craig had been our Campus Ministry Associate for three years. We are grateful for Bishop Steve's leadership in our synod and for the partnership of he and Barbara in our congregation.
Condolences
to the family and friends of Don Gieschen, longtime ULC member. Don died in Loveland, CO July 10th where he and his late wife Jeanne had moved to be near one of their daughters. Don and his family joined the church in 1959. Don was 93 years old.
Don't Put Your Pen Away
Thank you for all your efforts through letters in support of programs that work to alleviate hunger! Your assistance continues to be needed to let your congressional representatives know your concern over proposed budget cuts to hunger and poverty programs.
The budget plan sets forth dramatic cuts --more than $1.7 Trillion (how many zeroes is that?) from mandatory safety-net programs. Already, one in six children in America lives in a family that struggles to get enough to eat, but the SNAP program (food stamps), for example, would be cut by $193 billion--about a 25% reduction over ten years. If you think of twenty food sacks, at the present time nineteen are filled by federal programs; one by charitable organizations. Bread for the World estimates that each religious congregation in the U.S. would need to raise $714,000 annually (yep) for a decade to make up for the proposed cuts to programs to alleviate hunger and poverty at home and abroad. For up to date information beyond what you see on TV, go to www.bread.org.
Of course, along with your messages to Congress, you'll want to pray regularly that our leaders will act on facts and data so that they might pass fair laws that restore dignity to the poor, the hungry, those marginalized, and those experiencing a broken immigration system.
Property Committee Meetings
Thos interested in serving on the Property Committe, please note the following meeting times:
SATURDAY, August 5, 2017, 9a-11a
SATURDAY, September 16, 2017, 9a - 11a
All meetings will be held in the Campus Center library.
Summer Connections!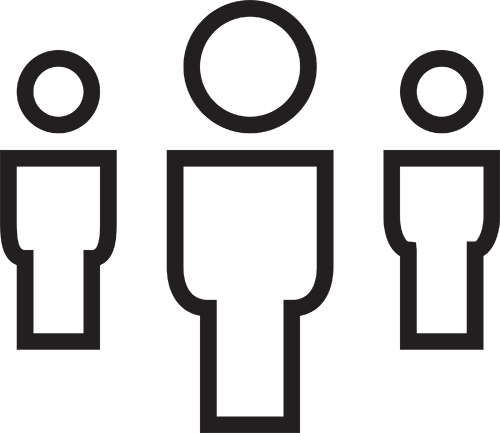 We have an exciting summer of connections planned with several new homes and hosts! So a few questions you may have...
What is Summer Connections? Summer Connections are casual, unstructured gatherings where we can meet new friends and catch up with the old (long time) friends. We share dinner and conversation twice a month during the summer, which is only June, July and August just in case you are not sure! We have a potluck at someone's house or other place, with a variety of food and a variety of people. We go with the flow!
What should I bring? The hosting family usually provides the main dish, which is anything they make. The rest of us bring a side dish or dessert and our own drink if we want anything special. The host family always has water available, they may have something else.
Where should I go? This summer we will be traveling to new locations across the valley. Shawn and Lynn Aiken have often hosted the first connection of the summer but this time we are heading to their new home in Phoenix. Also in Phoenix, Aiko and Brian Mancini will be hosting for the first time at their home. Both of these connections will be on a Saturday evening so we do not get caught in rush hour! We will be in Chandler for the connections hosted by Darren and Marcie Gest and then two in Tempe. Art and Lynn Becker are hosting us at the Campus Center and Dick and Dorothy McCune are hosting at the Friendship Village Rec Center.
Whether you can make all the connections or just one, please put the following dates on your calendar. We never know what we will eat, who will be there or what the weather will be like (OK 100's) but we do know it is a good evening of enjoying fellowship, meeting new people and trying new things. ALL ARE WELCOME!
Saturday, July 15 - Aiko and Brian Mancini. 7121 N 23rd Dr, Phoenix, 85021
Wednesday, July 26 - Lynn and Art Becker. ULC Campus Center
Wednesday, August 9 - Dorothy and Dick McCune. Friendship Village Recreation Center. 2625 E. Southern, Tempe 85282
Wednesday, August 23 will be held at the Campus Center to welcome back students to the new school year!
If you would like to host or have any questions speak with Beth Wootten. See you there!
Calling All Singers
Calling all singers! Choir is starting rehearsals on September 10th and we welcome new singers to join us. The time commitment is minimal--only an hour rehearsal on Sunday mornings at 9:00 am and the worship service at 10:30 am. Please note that this is a change from previous years--we no longer have a Wednesday night rehearsal. For more information, contact Aiko Mancini using our CONTACT PAGE.