I Didn't Know We Were Doing That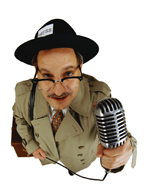 We are excited about the possibility of trying harder to make sure news of our Mission and local projects are better communicated to our Members, Students, Guest and our local Community.
Recent focus groups from our last Progressive Dinner brought this to light when some folks mentioned, "I didn't know we were doing that."
We will be trying very hard to make sure news items are communicated through our Printed Newsletter, the Weekly Email, Bulletin Boards, Twitter, Facebook Page and Facebook Group accounts.
It's amazing what our Congreation and Students do. Our Worship, Bible Studies, Forums, Sunday School, Music, Choir, Food Gifts, Student Meals, Interfaith Councils, Student Outtings, Worldwide Missions. Of course our local physical buildings are continually being maintained through Landscaping, Building Improvements, Sound and Audio Enhancements, Benches, Handicap Improvements, Lighting, Security, Heating and Air-Conditioning, etc.
Drop a note to tech@ulctempe.org on how we can continue to improve our communications.
We are blessed!!