March Student of the Month - Kaitlin Webber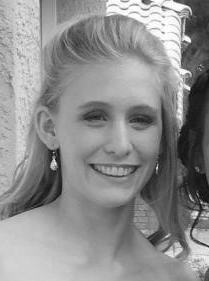 Kaitlin Webber
Freshman, Physics Major
Why did you choose to major in Physics? I want to research black holes.
Why did you choose ASU? It was a local, in-state school. I wanted to stay close to home.
Why did you first start coming to LCM? She heard about LCM from her Pastor and it sounded like a great place to meet people.
What is your favorite thing about LCM? The people.
How has LCM affected your college career? It has helped me to meet new people.
What are some of your hobbies? Running, swimming, participating in triathlons.
What is a random fact about yourself? I like tortoises.
If you had a magic carpet that could take you to anywhere at any time, where/when would you go and what would you do? I would go back to when Albert Einstein was making his discoveries.