ULC Welcomes Voters on Election Day
to Terry Anderson, Deb Hull, Blake Petersen, Terry Pochert, Beth Wootten, Ruth Wootten, and Lori Zurcher for staffing our coffee and donut table during the presidential election. It was a great experience to welcome neighbors and engage in conversation before or after they voted.

At least 10 cases of donuts, 10 cases of water, homemake Ginger Snap and Chocolate Chip cookies.

Plus lots of smiles, laughs making all political persuasions welcome at University Lutheran Church!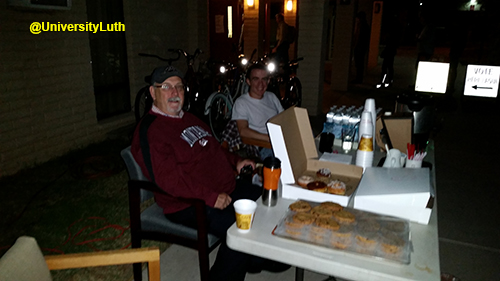 5:30am - Prepared before the polls opened. With Terry Anderson and Blake Petersen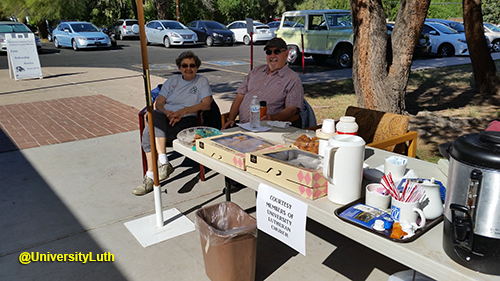 Ruth Wootten and Terry Anderson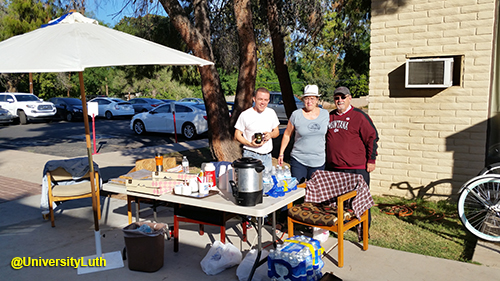 Blake Peterson, Lori Zurcher and Terry Anderson

Terry Anderson and Blake Petersen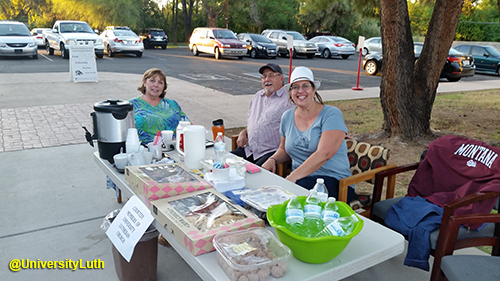 All the way throughy the closing of the polls with Deb Hull, Terry Anderson and Lori Zurcher