VIEW ALL LCM NEWS ITEMS
This will be the fourteenth year students are twice weekly receiving an offering to support an entire family's Christmas.
They pay for the gifts, shop, wrap, and deliver them including Christmas dinner. If anyone would like to help out, let Amy or Pastor Gary by visiting our CONTACT PAGE.
November
November 18th
St. Vincent De Paul's Urban Farm
Meet there at 8:00 am at - 2120 S 3rd Dr, Phoenix, AZ 85003
Please arrive on time
Need a ride? Meet at the church at 7:30 am
Interested? Contact Amy
December
December 9
Feed my Starving Children
Meet there at 7 pm - 1345 S Alma School Rd, Mesa, AZ 85210
Need a ride? Meet at the church at 6:30 pm
Interested? Contact Amy
Lefse Making Has Started for this Christmas Season

Busy at work!
Joined the Team on August 1, 2017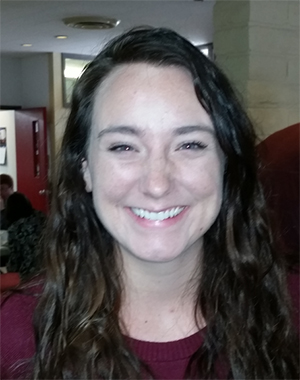 Amy Gauthier
Amy Gauthier is our Campus Ministry Associate. A native of Arizona, Amy is a fourth grade teacher at Houston Elementary School, Phoenix. Amy is a graduate of Arizona State University and had been a student here in Lutheran Campus Ministry. She was a youth director at Esperanza Lutheran Church, Phoenix (Ahwatukee) and assisted with youth at Desert Cross Lutheran Church, Tempe. Annually Amy helps to lead the Valley Wide "Campfirmation" camp in the mountains east of Payson. She also travels each summer with youth and college students to Tijuana, Mexico to build houses.
A Big THANKS to our previous Campus Ministry Associates