VIEW ALL LCM NEWS ITEMS
Student of the Mont - Sophie Lott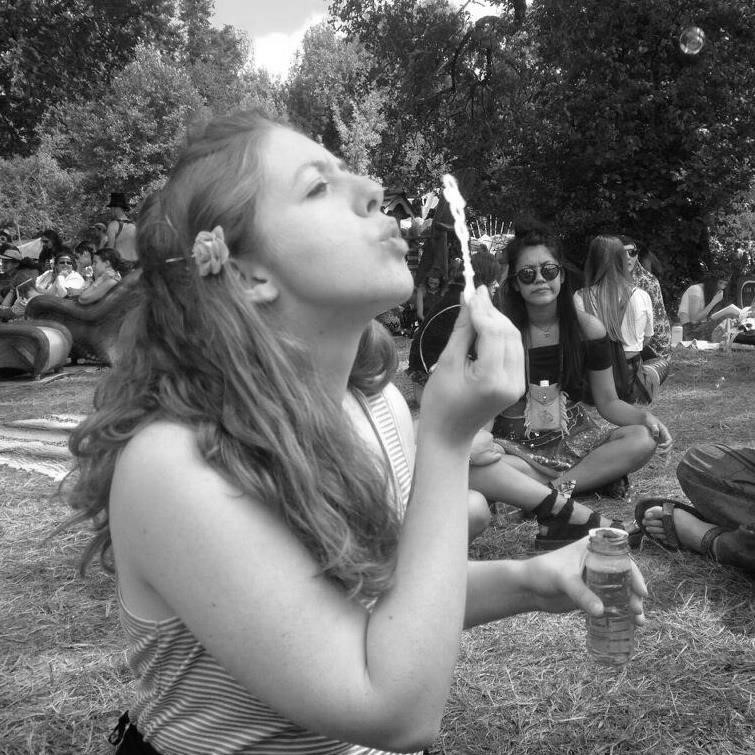 M.M. Music Therapy
Why did you decide on ASU? The sunshine and the lively environment drew me in.
Why did you decide to get a Master's in Music Therapy? I've been passionate about music and helping people for a long time, so this was a perfect combination.
Why did you first come to LCM? It was the first church that popped in my online search that seemed like a good fit for me.
What do you like most about LCM? The small, compassionate community and the choir.
What are some of your hobbies? I make artwork with oil pastels, songwriting, jogging, cuddles with my dog.
What is a random fact about yourself? My favorite colors involve teal and turquoise.
If you had a magic carpet that could take you to any location at any time (past, present, or future), where/when would you go, what would you do, and why? I would go to Eugene, OR, in July to the Oregon Country Fair. I would go camping at the fair and enjoy the live music. I love being in nature and music, so this event is the perfect combination.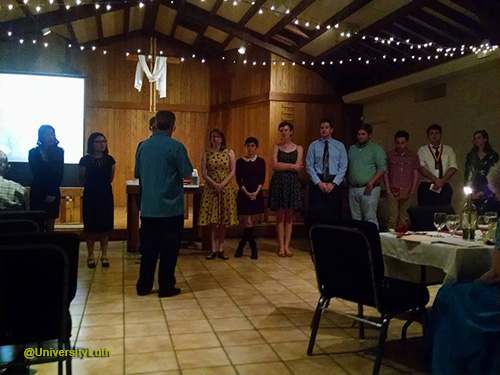 Recognized at our May 10 banquet were the following:
Mariana Carper: Human Communications
Marquise Demaree: Music (Oboe)
Mikayla Dulaney: Mathematics and Music (Piano)
Walter Johnson: M.S. Science & Technology Policy
Jen Jondac: Psychology
Barbara Pardue: Biological Sciences
Maddie Shaner: M.Ed. Higher and Postsecondary Education.
Paul Sion: BioChemistry
Alex Smith: Political Science
Mitchell Weeks: Business Communication, International Business Certificate
Stephanie Wilkins: Psychology
Alex Willoughby: Electrical Engineering
Thanks to all who gave time, money, food, or helped in any way to make the banquet a success! We raised over $2,000 with this banquet. Thank you!!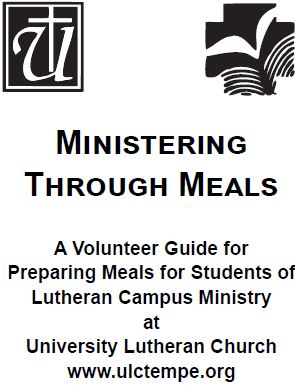 A Volunteer Guide for Preparing Meals for Students of Lutheran Campus Ministry at University Lutheran Church www.ulctempe.org
Food for the body is not enough; There must be food for the soul. -- Dorothy Day
Joined the Team on August 1, 2017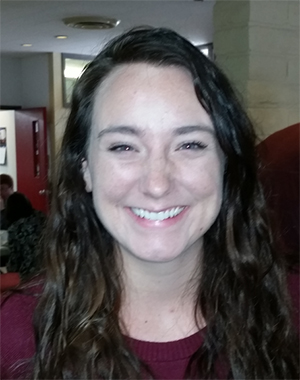 Amy Gauthier
Amy Gauthier is our Campus Ministry Associate. A native of Arizona, Amy is a fourth grade teacher at Houston Elementary School, Phoenix. Amy is a graduate of Arizona State University and had been a student here in Lutheran Campus Ministry. She was a youth director at Esperanza Lutheran Church, Phoenix (Ahwatukee) and assisted with youth at Desert Cross Lutheran Church, Tempe. Annually Amy helps to lead the Valley Wide "Campfirmation" camp in the mountains east of Payson. She also travels each summer with youth and college students to Tijuana, Mexico to build houses.
A Big THANKS to our previous Campus Ministry Associates