Bishop Stephen Talmage Writes About Pastor Jill Rode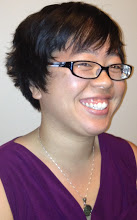 Jil Rode - Past Campus Ministry Associate
Our Bishop Stephen Talmage has recently written in one of his email newsletters (March 9, 2015) information about one of our past alumni, Pastor Jill Rode. We thought we'd like to share his comments:
Pr. Jill Rode joyfully reports the start of her assignment in the role of Associate Pastor for St. Anthony Park Lutheran Church in St. Paul, MN. Since the beginning of her ministry at this congregation on February 17, 2015, she has experienced a very positive welcoming from the approximately 450 members. She readily admits that remembering names of multi-generational families with deep roots in this congregation is challenging! She also reports that while her official responsibilities have her concentrating on services in the area of Christian Education and youth/family, she has learned that other areas will be her forte also. During a recent soup supper a youth member asked for her assistance handling a 'strange smell' coming from the upper level of that part of the church building. While not a building and maintenance professional, she readily obliged!

When asked to share her wisdom in terms of her newfound pastoral realizations Jill stated that '...ministry happens in the midst of interruptions...' citing a case where a member asked for her prayer interventions with a family who are non-members and have a loved one in Hospice care. This relationship has continued well beyond a first visit. In addition, Jill has reached the confirmed conclusion that '...no one is less important because they are not a member of one of our churches in the ELCA...'

Pr. Jill has volunteered to assist with the discernment process for any pre-candidates in the Grand Canyon Synod who may be considering Luther as their Seminary of choice for their graduate education. She remains in our daily prayers as she works diligently to support the community in St. Paul.