Internship News... Where's My Rain Jacket?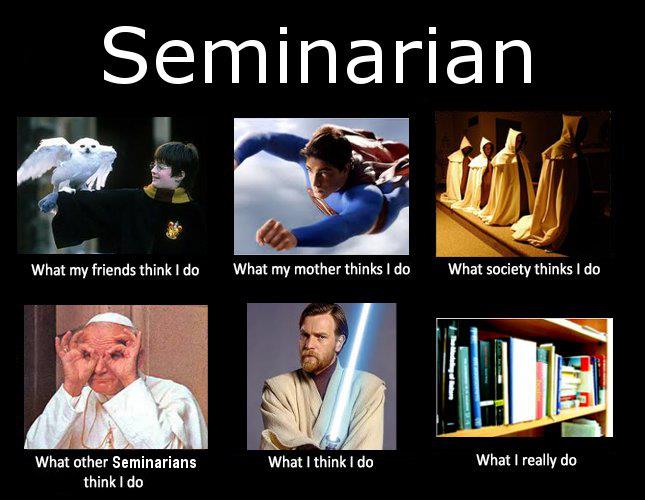 Click Image to Enlarge
The image I attached is something making the rounds on Facebook which I found highly appropriate. Enjoy!
Greetings Friends and Family,
I wanted to share with you exciting news about internship next year...I will be headed to Seattle, WA! The name of the church is St. John United Lutheran (SJU). While I don't have a lot of specific information about job responsibilities and such, here's a snippet of what I do know:
My supervising pastor is female and has been ordained for 21 years (15 of which have been at SJU).
The church is small (worshiping about 65 people/week) and 95% Caucasian.
SJU is located in a relatively affluent neighborhood in Seattle (about 4 miles from downtown). Though what is most distinctive about the congregation is its ministry with the poor.
SJU hosts a soup kitchen twice a week, provides shelter for the homeless, and participates in advocacy with public officials.
The dates of my actual internship are not yet set, but I'll probably start around Sept.1, staying there for the next 11-12 months.
In addition to learning the ins and outs parish ministry, this particular internship site is unique because it will offer me the opportunity to engage in "cutting edge" ministry and mission in terms of thinking about (and acting upon) faith's role in public advocacy. Two-fifths of my time on internship will be spent working with the Faith Action Network of Washington State, an ecumenical advocacy organization "striving for a just, compassionate, and sustainable world through community building, education, and courageous public action." What does this mean for me?
Monthly opportunities to teach/preach at congregations other than SJU
Opportunities to be in involved in federal and local political/legislative issues of justice and compassion
Opportunities to interact with various community and religious groups who are also working on justice issues such as racism, homelessness, and the environment
Needless to say, I am very, very, VERY excited about next year and the steep leaning curve I will no doubt face. In the meantime, I continue to enjoy my classes and soak up campus life as much as I can.
Hope you are all well! Thank you again for your continued, unwavering support!
Peace, Jill Rode