Julie Gerrish Return Home
From a recent email from Julie Gerrish.
Hi everyone,
I just want to thank you all for your support this year. Today is my last day at the office before it's all over!
On Monday we will head to our retreat, and I will be coming back to AZ at the end of July.
Here's an letter that a YAGM Mexico country coordinator wrote to family and friends of YAGMs upon their return. It really resonates with me, and I would appreciate if you read it before I come back. Click here.
It is not the end of you being on this email list (muahaha); I hope to write another blog or newsletter when I come home, or maybe before then. Inshallah!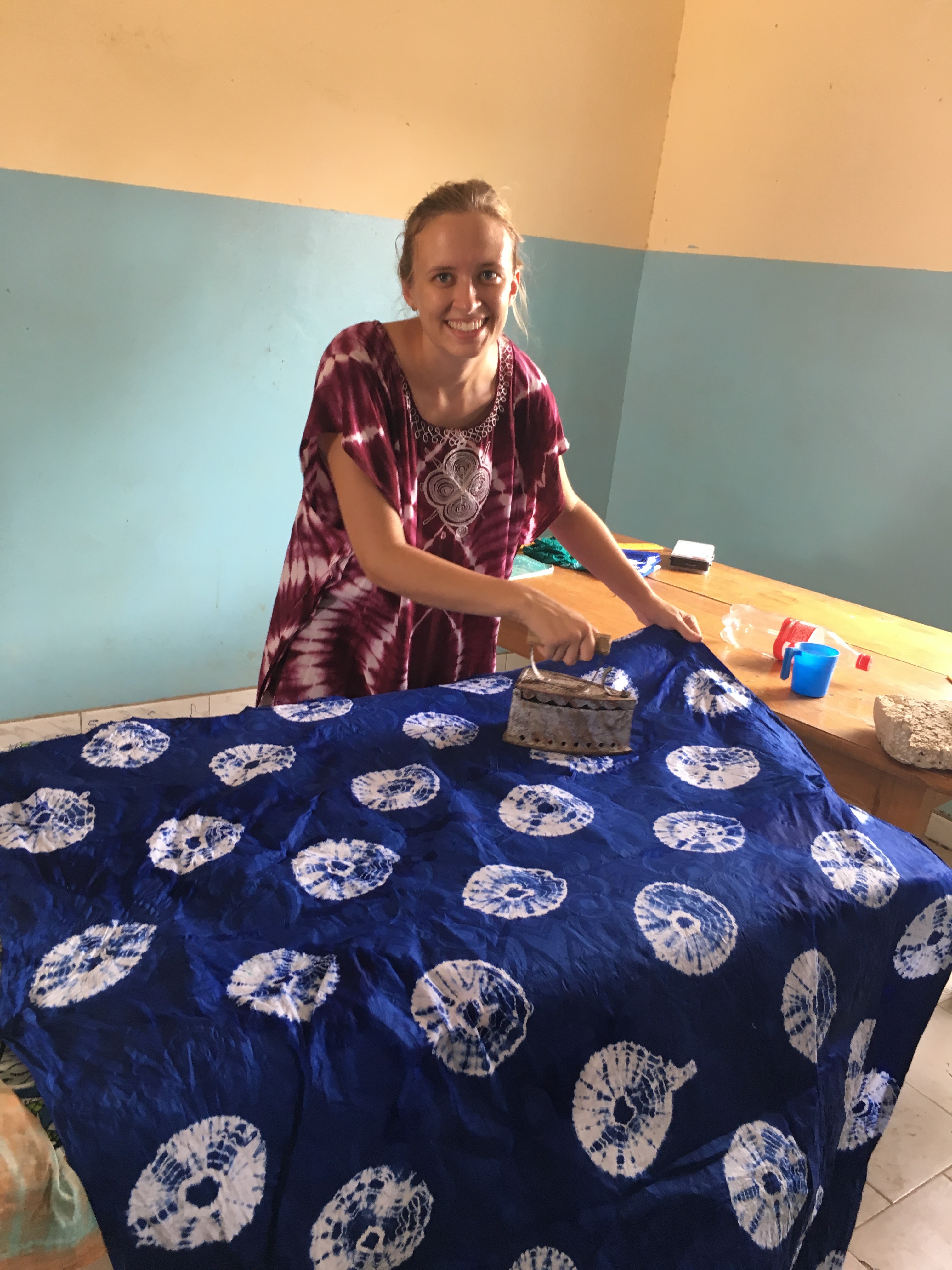 Here's me, ironing cloth I dyed with a real iron with coals to keep it hot! I some laughs from the other students, and some help. But I am really going to miss this place!