REGULAR SCHEDULE

Starting August 21st
Sunday
Worship
10:30 am
Sunday School and
Adult Forum
9:15 am
After Labor Day

Wednesday
Worship
6:30 pm
---
SUMMER SCHEDULE
Sunday
Worship
9 a.m.
June through August
STUDENT SCHEDULE
Limited events between semesters
Wednesday
Bible Study 5pm
Dinner 5:30pm
Contemporary Worship 6:30pm
Sunday
Worship 10:30am
Dinner following
Students: Check out the Campus Ministry page for specific student events.

We are a
Reconciling Works - Lutherans for Full Participation
congregation
University Lutheran Church intends to provide a safe and welcoming environment for all of God's people, regardless of race, situation, family status, sexuality, gender, size, shape, gender identity and place in the world. ULC is a Reconciling in Christ congregation registered with Lutherans Concerned/North America. Thanks be to God for the blessings we have and the differences we share!
Welcome all students and parents. (map)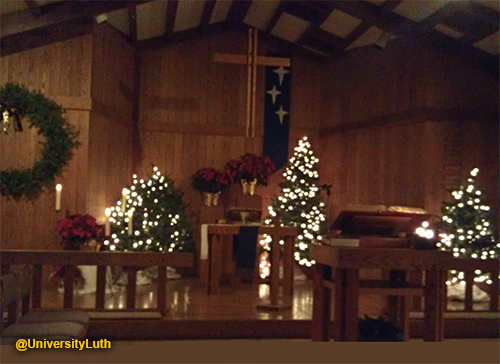 Christmas Eve Candlelight Worship
6pm
Note: Christmas Day is Sunday with our regular worship at 10:30 am. There will be no forum.
Open Forum
Open Forum meets Sundays, 9:15am-10:15am in the Campus Center Library..
December 4: "Apocalypse Then and Now" led by Pastor Gary
December 11: Pastor Deborah Hutterer, Lutheran Social Services of the Southwest, "Abundant Aging"
December 18: Graduate Student/member Maddie Shaner will present gleanings from her research of campus faith organizations
December 25: NO FORUM
Our New Outreach: Journey with us. Welcoming, Growing, Serving.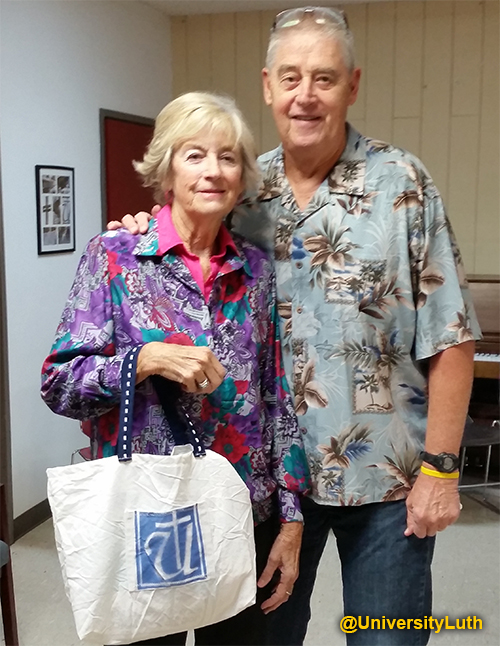 Nothing will ever replace a solid personal welcome from our congregation to a neighbor, co-worker or friend, but our Outreach Committee is initiating a new program with the phrase: "Journey with us. Welcoming, Growing, Serving."
We hope you will keep these words in mind as you invite others to join with us in worship and especially when you see new folks and guest within the congregation.
As you see or bring new visitors to University Lutheran Church, be sure to ask the Ushers for a Welcome Bag. Lynn and Art Becker are making custom Welcome Bags to be given to each new visitor. The bag will contain several items including a book called "Baptized We Live".
ULC Young Adults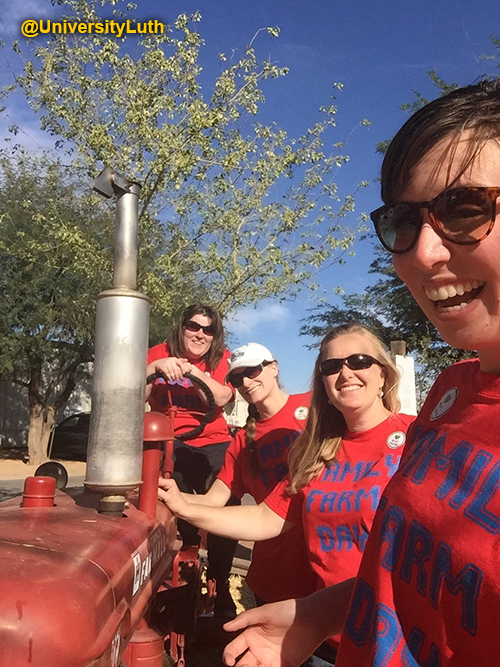 Grace, Grub, and Grog is a fellowship group for young adults and graduate students. On Saturday, November 19, they volunteered at the Maricopa Agricultural Center Family Farm day! MAC Farm is an extension of the University of Arizona that has free programs to teach kids in the valley about desert agriculture and where their food comes from. They helped out at their Family Farm Day with set up, face painting, booths, etc. There was a corn maze and other fall fun!
Condolences
to the family and friends of former LCM student Eric Almeida. Eric died in Portland, OR Monday, November 28. He was 27. Eric was a graduate of the University of Advancing Technology in Tempe five years ago. Wife Ashley was a U of A student active in LCM there. They met during a Lutheran Student Movement gathering in Chicago their senior year. Pastor Gary presided at their Knots Berry Farm wedding in Buena Vista, CA. Eric had been diagnosed with Lupus a few months ago and the disease spread rapidly.
New Piano
Thank you to Lisa Normand for the gift of a piano for our Campus Center. Lisa is the mother of student Ryan Normand and of LCM alum Christian Normand. Lisa lives in Hancock Michigan.
Congratulations
To Noah Fritz and Holly McLaughlin who were married November 19 in Tempe.
Christmas Decorations
We will begin Sunday, November 13 receiving gifts of money to decorate our church for Christmas. Gifts of any amount are welcome. Use the "flowers" envelope that will be in the chair racks. Mark the check memo "decorations". Trees to honor or memorialize a loved one cost $70 each. For trees or any gift if someone is to be honored or memorialized, please put those names and designation in the envelope. Thank you!
Hunger Emphasis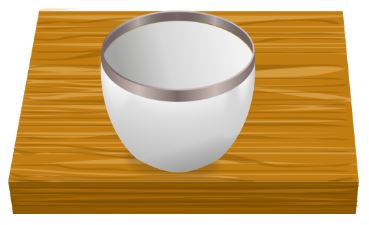 Always we receive gifts of non-perishable food items. In November there is a special emphasis on hunger. We will have envelopes in the chair racks for Lutheran World Hunger. One is included in the newsletter to send in or bring to church. We will receive gifts of non-perishable food items as well as bottled water and toilet paper. Thank you!!
Mormon Bishop Visits with LCM Students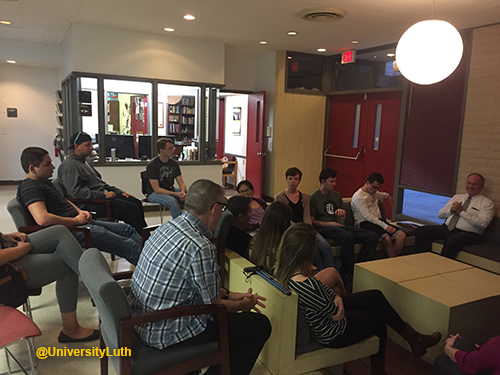 We are delighted to share information about each other's faiths by inviting the Mormon Bishop to our Wednesday night Bible study on November 16, 2016.

For those who wish to have offerings transferred electronically to their church's account.
It's SAFE AND SECURE
---

Follow Lutheran Campus Ministry
at ASU

Your Purchase Using This Link Helps LCM
---
Director of Music


Aiko Yamada-Mancini
Click for Full Map