REGULAR SCHEDULE

Starting August 21st
Sunday
Worship
10:30 am
Sunday School and
Adult Forum
9:15 am
After Labor Day

Wednesday
Worship
6:30 pm
---
SUMMER SCHEDULE
Sunday
Worship
9 a.m.
June through August
STUDENT SCHEDULE
Limited events between semesters
Wednesday
Bible Study 5pm
Dinner 5:30pm
Contemporary Worship 6:30pm
Sunday
Worship 10:30am
Dinner following
Students: Check out the Campus Ministry page for specific student events.

We are a
Reconciling Works - Lutherans for Full Participation
congregation
University Lutheran Church intends to provide a safe and welcoming environment for all of God's people, regardless of race, situation, family status, sexuality, gender, size, shape, gender identity and place in the world. ULC is a Reconciling in Christ congregation registered with Lutherans Concerned/North America. Thanks be to God for the blessings we have and the differences we share!
Welcome all students and parents. (map)
Open Forum meets Sundays, 9:15am-10:15am in the Campus Center Library..
February 26: " ULC/Good Shepherd/LCM Icons: So what is some of this stuff around here?" led by Pastor Gary - Hope you can make forum Sunday 9:15 & share ULC stories, point out ULC artifacts etc we begin in sanctuary. Thanks!
"Faith, Sexism, Justice: Conversations toward a Social Statement"

The ELCA Task Force on Women and Justice: One in Christ invites all to join the conversation around women and justice. They have put together an interactive study that will be led by Maddie Shaner and Alicia Danielson during the month of March and into April. Please consider coming to our Open Forums and joining the conversation.
In preparation, you may want to download the actual study from the ELCA website by CLICKING HERE. It's 140 pages, so you may not wish to print it, but read it on your computer or tablet.
March 5: "Systemic Inequality and Justice: Why We Need a Conversation"
March 12: "Examining Sexism and Economic Inequality: Embracing Diversity in Each Other and in Vocation"
March 19: "Living in Tension: What is gender-based violence and how do we address it?"
March 26: "Communicating the Fullness of God: Why do words and images for God matter?"
April 2: "The Bible is Not a Weapon: the misuse of scripture against women and girls"
Property Committee Metting - March 4, 2017
Notice all the improvements around the Church? That's because the Property Committee is very active making all sorts of improvements like lighting, safety issues, locks and security, tree trimming, parking lot sealing, etc.
Some projects will take place over the summer, but look around and see what your contributions to our mission have done.
The Property Committee will meeting on Saturday, March 4, 9a - 11a. If you have ideas and would like to participate, just show up and join in the discussion.
Check Out the Time, Talents and Treasures Sundays
Ash Wednesday
March 1
6:30pm
Worship with the imposition of ashes
Mid Week Lent Worship
Wednesdays 6:30pm
"The Dimensions of our Discontent"
Do you find yourself often discontented with life and with the world? Is your discontent necessarily a bad thing for people of faith? We keep searching for something to content us. We keep searching for some "it" that will make all of life fit together sensibly and peacefully. We will explore that in our mid-week Lenten worship. We will use Marty Haugen and Susan Briehl's service, "Unfailing Light" for worship.
Jill Rode Step Father Death
Condolences to the family of Gene Walters who died in Hawaii while vacationing with his entire family. Gene was the step-father of former campus ministry associate Jill Rode.
Men's Breakfast - March 11, 2017
The next Men's Breakfast will be at Denny's, 1343 W. Broadway Road, Tempe, which is on Broadway almost to Priest.
March 11, 2017
Men of all ages are welcome. Contact person is Will Salz or us our CONTACT PAGE.
Time, Talents and Treasures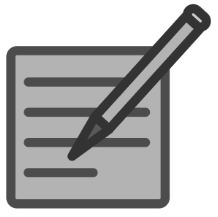 The council decided to have the Stewardship tables before and after church (similar to the picture table) on March 26th and April 2nd. We will be visiting with people before and after church to see what ways they can help the church with their time, talents, and treasures.
March Student of the Month - Kaitlin Webber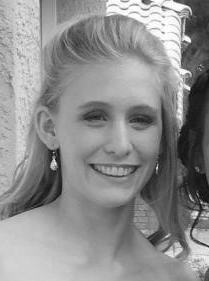 Kaitlin Webber

Freshman, Physics Major Student Bible Studies

During the season of Lent, our Bible Study topics will center around the Sunday Lectionary Gospel text.
Wednesday, March 1 - "Just say No" ,Matthew 4:1-11
Wednesday, March 8 - "Nic at Night", John 3:1-17
Wednesday, March 15 - "I Know What You Did Last Night", John 4:5-42
Wednesday, March 22 - "Here's Mud in Your Eye", John 9:1-41
Wednesday, March 29 - "The Walking Dead", John 11:1-45
Wednesday, April 5 - "Ready or not, here I come", Matthew 21:1-11
Wednesday, April 12 - "I'm Not Dead Yet", Matthew 28:1-10
Women's Bible Study
Women's Bible Study meetings, all at 7 p.m. on Thursdays:
March 9 at Carmen Bieber's
March 23 at Ruth Wootten's
Signs of Your Gracious Love
For the next several months we will put an emphasis on stewardship; the use of all our gifts in service of God and one another through our time, our vocations, and our money. The theme is "Signs of Your Gracious Love". The theme comes from an old offertory prayer in a liturgy formerly used by Lutherans. Stewardship is responding to all that God has given us. Stewardship is a recognition that all we have is a gift from God. Stewardship reminds us that we, through our use and sharing of God's gifts ourselves become a sign of God's gracious love.
We will have monthly Temple Talks prior to announcements by various members and students regarding their personal motivation for sharing their gifts in our faith community.

For those who wish to have offerings transferred electronically to their church's account.
It's SAFE AND SECURE
---

Follow Lutheran Campus Ministry
at ASU

Your Purchase Using This Link Helps LCM
---
Director of Music


Aiko Yamada-Mancini
Click for Full Map