Welcome all students and parents. (map)
Sunday, May 21 worship moves to 9am
(Wednesday worship resumes August 23)
(reverts to 10:30am Sunday, August 20)
Summer Connections!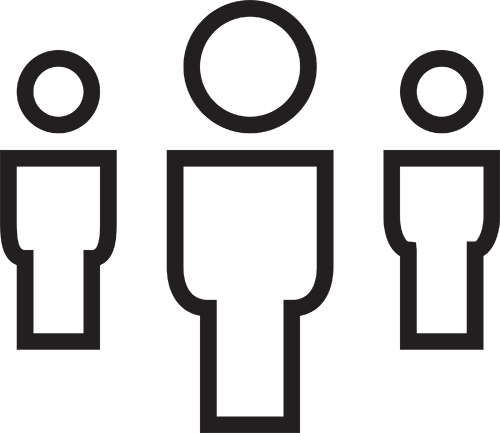 We have an exciting summer of connections planned with several new homes and hosts! So a few questions you may have...
What is Summer Connections? Summer Connections are casual, unstructured gatherings where we can meet new friends and catch up with the old (long time) friends. We share dinner and conversation twice a month during the summer, which is only June, July and August just in case you are not sure! We have a potluck at someone's house or other place, with a variety of food and a variety of people. We go with the flow!
What should I bring? The hosting family usually provides the main dish, which is anything they make. The rest of us bring a side dish or dessert and our own drink if we want anything special. The host family always has water available, they may have something else.
Where should I go? This summer we will be traveling to new locations across the valley. Shawn and Lynn Aiken have often hosted the first connection of the summer but this time we are heading to their new home in Phoenix. Also in Phoenix, Aiko and Brian Mancini will be hosting for the first time at their home. Both of these connections will be on a Saturday evening so we do not get caught in rush hour! We will be in Chandler for the connections hosted by Darren and Marcie Gest and then two in Tempe. Art and Lynn Becker are hosting us at the Campus Center and Dick and Dorothy McCune are hosting at the Friendship Village Rec Center.
Whether you can make all the connections or just one, please put the following dates on your calendar. We never know what we will eat, who will be there or what the weather will be like (OK 100's) but we do know it is a good evening of enjoying fellowship, meeting new people and trying new things. ALL ARE WELCOME!
Saturday, June 17 - Shawn and Lynn Aiken. 3253 E. Glenrosa Ave, Phoenix 85018.
Wednesday, June 28- Darren and Marcie Gest. 1092 N Longmore, Chandler, 85224
Saturday, July 15 - Aiko and Brian Mancini. 7121 N 23rd Dr, Phoenix, 85021
Wednesday, July 26 - Lynn and Art Becker. ULC Campus Center
Wednesday, August 9 - Dorothy and Dick McCune. Friendship Village Recreation Center. 2625 E. Southern, Tempe 85282
Wednesday, August 23 will be held at the Campus Center to welcome back students to the new school year!
If you would like to host or have any questions speak with Beth Wootten. See you there!
Page Turner's Book Club
The Page Turner's Book Club is taking the summer off. In the fall the Book Club will meet at noon in the Campus Center on the first Thursday of the month. We would love to have some new members; all are welcome. Please plan to join us and recommend a title for 2017/2018. When we reconvene this fall we will begin with the following:
September 7, 2017: "My Family and Other Animals" by Gerald Durrell (Kim)
A bewitching account of a rare and magical childhood on the island of Corfu, this book was the inspiration for the recent PBS Masterpiece series The Durrells in Corfu. When the unconventional Durrell family can no longer endure the damp, gray English climate, they do what any sensible family would do: sell their house and relocate to the sunny Greek isle of Corfu. My Family and Other Animals was intended to embrace the natural history of the island but ended up as a delightful account of Durrell's family's experiences, from the many eccentric hangers-on to the ceaseless procession of puppies, toads, scorpions, geckoes, ladybugs, glowworms, octopuses, bats, and butterflies into their home.
October 5, 2017: "Small Great Things" by Jodi Picoult (Pat)
Ruth Jefferson is a labor and delivery nurse at a Connecticut hospital with more than twenty years' experience. During her shift, Ruth begins a routine checkup on a newborn, only to be told a few minutes later that she's been reassigned to another patient. The parents are white supremacists and don't want Ruth, who is African American, to touch their child. The hospital complies with their request, but the next day, the baby goes into cardiac distress while Ruth is alone in the nursery. Does she obey orders or does she intervene? With incredible empathy, intelligence, and candor, the author tackles race, privilege, prejudice, justice, and compassion—and doesn't offer easy answers.
Student of the Mont - Sophie Lott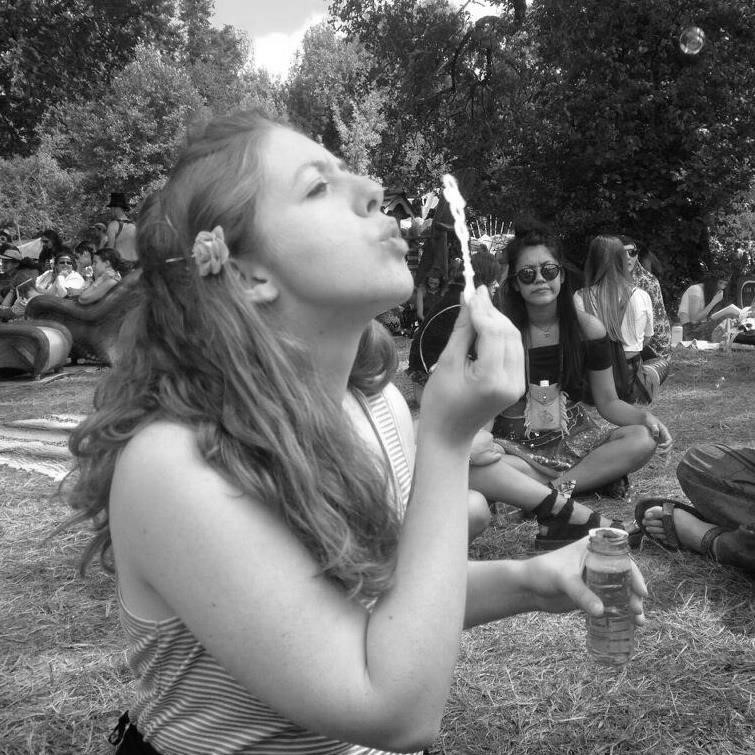 M.M. Music Therapy
Why did you decide on ASU? The sunshine and the lively environment drew me in.
Why did you decide to get a Master's in Music Therapy? I've been passionate about music and helping people for a long time, so this was a perfect combination.
Why did you first come to LCM? It was the first church that popped in my online search that seemed like a good fit for me.
What do you like most about LCM? The small, compassionate community and the choir.
What are some of your hobbies? I make artwork with oil pastels, songwriting, jogging, cuddles with my dog.
What is a random fact about yourself? My favorite colors involve teal and turquoise.
If you had a magic carpet that could take you to any location at any time (past, present, or future), where/when would you go, what would you do, and why? I would go to Eugene, OR, in July to the Oregon Country Fair. I would go camping at the fair and enjoy the live music. I love being in nature and music, so this event is the perfect combination.
Grace Lutheran Church, Phoenix - Heat Respite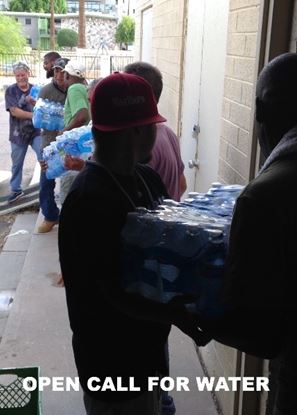 Bring your water to Church and we will deliver it to our sister congregation, Grace Lutheran Church, Phoenix.
Grace In The City Summer 2017 - Heat Respite
For twelve weeks beginning June 12, Grace Lutheran Church will again open its doors to our street community, providing food, water, shelter from the heat and fellowship to our neighbors in need. If you have services to offer, resources to share or time to spare, the Grace community is are interested to hear from you!
Summer Newsletter
The Printed Newsletter will be both the June and July newsletters. Deadline for submission of articles for the August newsletter is July 15. If you have something to be communicated, by sending it to news@ulctempe.org it goes to the newsletter, web site/weekly email and staff. Bulletin deadline is Wednesdays noon. Thank you!
Summer Reading
Books bought at Amazon.com through our website give us a donation on each purchase. Actually all Amazon.com purchases made through our website give us a donation. Go to www.ulctempe.org Click on the Amazon.com icon. The first time you should have to let them know it is you. Then in succeeding times as you go through our web site Amazon should recognize you just as before. Friends, relatives...any one can do this. Thank you!!
Men's Breakfast - June 10
Saturday, June 10
US Egg
131 E. Baseline
Tempe, AZ 85283
Synod Assembly
The Grand Canyon Synod Assembly is June 9/10 at Love of Christ Lutheran Church, Mesa. Voting members from ULC are Dick Shirley, Lori Zurcher, and Pastor Gary. You can see the agenda and follow along on the Grand Canyon Synod web site. www.gcsynod.org. This year we will be celebrating the ministry of Bishop Steve Talmage as he leaves to begin serving his call as Senior Pastor at Love of Christ Lutheran Church, Mesa.
​2017 Offering of Letters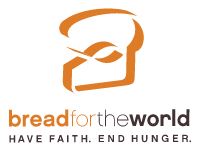 What is the Offering of Letters?
Bread for the World's annual Offering of Letters campaign engages churches, campuses, and other faith communities in writing letters to Congress. Each year, for the focus of the campaign, we choose specific legislation or a legislative emphasis that can make a real difference to people struggling with hunger and poverty.
People write letters, usually as a group, and present them as an offering to God before mailing them to Congress. Hundreds of Offerings of Letters are held each year, resulting in tens of thousands of letters to Congress. Supported with prayer, these letters are a bold witness to God's justice and mercy. They have, and continue to have, a significant impact on the decisions made in Congress.
We will be receiving letters from the congregation by placing them in the offering plate.