REGULAR SCHEDULE

Starting August 21st
Sunday
Worship
10:30 am
Sunday School and
Adult Forum
9:15 am
After Labor Day

Wednesday
Worship
6:30 pm
---
SUMMER SCHEDULE
Sunday
Worship
9 a.m.
June through August
STUDENT SCHEDULE
Limited events between semesters
Wednesday
Bible Study 5pm
Dinner 5:30pm
Contemporary Worship 6:30pm
Sunday
Worship 10:30am
Dinner following
Students: Check out the Campus Ministry page for specific student events.

We are a
Reconciling Works - Lutherans for Full Participation
congregation
University Lutheran Church intends to provide a safe and welcoming environment for all of God's people, regardless of race, situation, family status, sexuality, size, shape and place in the world. ULC is a Reconciling in Christ congregation registered with Lutherans Concerned/North America. Thanks be to God for the blessings we have and the differences we share!
Welcome all students and parents. (map)
WORSHIP TIME CHANGE
(LAST 9AM WORSHIP SUNDAY was AUGUST 14)
Worship at 10:30am
WEDNESDAY WORSHIP BEGINS

Open Forum
Open Forum meets Sundays, 9:15am-10:15am in the Campus Center Library beginning Sunday, September 11.
September 11: "I Went to Mexico and was Questioned by the Border Police: my first experiences in house building and camping" Alicia Danielson will present photos and information on her trip to Mexico building houses
September 18: "Nonhuman Rights Project: the fight for legal rights for species other than our own" Sarah Stone presenter. Sarah works as an attorney for the Nonhuman Rights Project
September 25: "Minimum Wage Initiative" Luke Black or someone from from the Minimum Wage Initiative office will be here to talk about the initiative on this year's ballot.He will speak in favor of the initiative.
October 2: "Minimum Wage Initiative". LCM student Alex Smith an intern for John McCain will speak regarding concerns against the initiative on the ballot.
October 9: "Reading the Bible". Member Kim Savage talks about her experience and gleanings from reading through the entire Bible.
October 16: " Mission in Uruguay" Heidi Gerrish, sister of recent LCM grad Julie Gerrish and current LCM student Stephen Gerrish will talk about her year in Uruguay as a part of the Young Adults in Global Mission ( YAGM) project of the Evangelical Lutheran Church in America. Sister Julie is in Senegal also as a member of YAGM. Another LCM alum, Annie Skivington is in Hungary for YAGM.
October 23: "Bread for the World: Hunger Update." Led by Ruth Wootten.
October 30: "Countdown to 500: what will the 500th anniversary of the Reformation mean? Pastor Gary will be the presenter
Blood Drive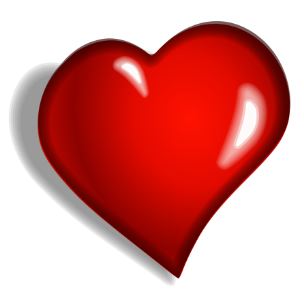 Right here at our own location a Blood Mobile will be present for a blood drive three times during the academic year. We are planning on inviting the Friends (Quakers) next door to be a part. We will need to sign up ahead of time to insure enough donors.
Dates are:
All dates are Sundays after worship.
Farewell & Goodspeed
to Eric, Loni, Anika, & Isaak Lehnhardt who have moved to Boston, MA. Their final Sunday with us was August 7. Eric begins his PhD program in Bio Medical research at MIT this fall. Loni may also further her education in the Boston area as well.
to Julie Gerrish and Annie Skivington. Julie is off to Senegal to serve in Young Adults in Global Mission (YAGM) for the ELCA. Annie is serving in YAGM in Hungary. We bid Julie farewell in July and Annie August 7.
Signs of Your Gracious Love
For the next several months we will put an emphasis on stewardship; the use of all our gifts in service of God and one another through our time, our vocations, and our money. The theme is "Signs of Your Gracious Love". The theme comes from an old offertory prayer in a liturgy formerly used by Lutherans. Stewardship is responding to all that God has given us. Stewardship is a recognition that all we have is a gift from God. Stewardship reminds us that we, through our use and sharing of God's gifts ourselves become a sign of God's gracious love.
We will have monthly Temple Talks prior to announcements by various members and students regarding their personal motivation for sharing their gifts in our faith community.
ELCA Assembly
The ELCA national assembly was held in New Orleans in August. ULC had two voting members at the assembly: Terry Pochert and Bishop Steve Talmage. Terry will include an article of his impressions in the next printed newsletter. You can download a PDF copy by Clicking Here. Bishop Steve will no doubt post something on the web page of the Grand Canyon Synod (www.gcsynod.org).
Student Bible Studies
Wednesdays 5pm-5:30pm Campus Center
"The Jesus Storybook for Young Adults"
(a look at how the stories of the Bible shape our faith and us)
Wednesdays
September 7: "A New Beginning" (Genesis 9:8-27)
September 14: "A Giant Staircase to Heaven" (Genesis 11:1-9)
September 21: "The Warrior Leader" (Joshua 6:1-7,15-21)
September 28: "God Messenger" (Jonah 3:-4)
October 5: "God Sends Help" (Acts 2:1-15,41-47)
September Council Meeting
Tuesday, September 13 7:15pm, Campus Center Library
Thank You
to all who hosted a Summer Connections: Lynn, Shawn, & Eric Aiken, Loni, Eric, Anika, & Isaak Lehnhardt, David & Bobbie Cote, Darren, Marcie, & Dean Gest, Brian, Holly, Hayden, & Maddie Shaner.
to all who have already given to Marcie Gest's Mission trip to India. We continue to receive supplies. You may put them in the white box marked for Marcie's Mission trip next to the food box at the sanctuary entrance.
Election
We will host a precinct for the presidential election, November 8

For those who wish to have offerings transferred electronically to their church's account.
It's SAFE AND SECURE
---

Follow Lutheran Campus Ministry
at ASU

Your Purchase Using This Link Helps LCM
---
Director of Music


Aiko Yamada-Mancini
Click for Full Map