REGULAR SCHEDULE

Sunday
Worship
10:30 am
Sunday School and
Adult Forum
9:15 am
After Labor Day

Wednesday
Worship
6:30 pm
STUDENT SCHEDULE
Limited events between semesters
Wednesday
Bible Study 5pm
Dinner 5:30pm
Contemporary Worship 6:30pm
Sunday
Worship 10:30am
Dinner following
Students: Check out the Campus Ministry page for specific student events.

We are a
Reconciling Works - Lutherans for Full Participation
congregation
University Lutheran Church intends to provide a safe and welcoming environment for all of God's people, regardless of race, situation, family status, sexuality, size, shape and place in the world. ULC is a Reconciling in Christ congregation registered with Lutherans Concerned/North America. Thanks be to God for the blessings we have and the differences we share!
Welcome all students and parents. (map)
Christmas Worship
Christmas Eve, December 24 : 8pm


Christmas Day, December 25 10:30am
Condolences
to student Mikayle Holm on the death of her grandmother, Maxine Holm. Maxine died in Lakota, ND, December 5.
Thanks
to Beth and Ruth Wootten and Deb Hull for preparing all the SERRV items for sale.
Advent & Christmas Greetings from Bishop Steve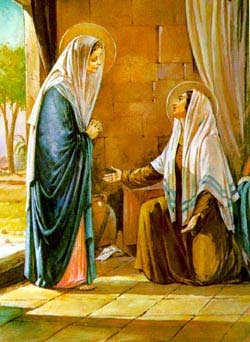 In early December I was invited to preach at the Retired Pastors, Spouses, and Widows retreat held annually at Spirit in the Desert Lutheran Retreat Center in Carefree, AZ. The focus of the retreat was Mary's Song following the announcement by her cousin Elizabeth of who the baby is in her womb. As a way of transitioning from Advent into Christmas I share with you some of my words from that occasion:
"Luke includes Mary's song in Chapter 1 probably because of God's habit of turning things upside down and inside out in order to help bring the listeners back to God's reality in the face of our reality. Listen to the most disruptive part of Mary's song:
Congratulations
to Loni Lehnhardt. Loni received her M.Ed in Secondary Education from ASU in December.
to Maddie Shaner. Maddie received her BA in Spanish Literature (Summa Cum Laude) from ASU in December.
Worth Noting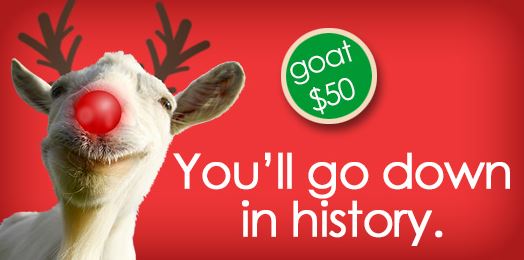 For their Christmas project, members of the Women's Bible Study chose ELCA Good Gifts, receiving enough funds to invest in several long-term, sustainable solutions to world hunger. The $180 total enabled the women to choose two goats, one pig, school fees and uniforms for two girls, school supplies for them, and ten little chicks. Talk about gifts that keep on giving!
Thrivent Choice Dollars

It's nearing the end of the year when Thrivent members can make "Choices" for their Choice Dollars. As Thrivent members and without affecting any of your investments, you can direct what this investment company calls "Choice Dollars" to specific charitable organizations. We hope that when you search for organizations you will consider both:
University Lutheran Church - Tempe, AZ
Lutheran Campus Ministry - Tempe, AZ
Thanks
to Kristin Tollefson & Beth Wootten for making the large wreath for our sanctuary for Advent and Christmas
Thanks
to Blake Petersen, Janelle Knowlton, John Collins, Melanie Lehnhardt, Joe Connolly, & Terry Pochert for leading Open Forum sessions in November
to Carmen Bieber, Joe Connolly, Muriel Cronin, Alicia Danielson, Bob Foley, Lorie Jensen, Carolyn Johannsen, Jennifer Johnson, Gabriel Johnson,Rona Johnson, Janelle Knowlton, Hal Morgan, Robin Morgan, Ken Overturf, Terry Pochert, Ann Poole, Sarah Salinas, Mary Ann Salz, Will Salz, Holly Shaner, and Lisa Zelenski and all who helped with the memorial service and/or reception following for Bill Wootten.
to Blake Petersen for helping to select our Christmas trees and for picking them up at the tree lot and delivering them to the church.
Rally In The Valley

Rally in the Valley, 2015 is coming again to the Grand Canyon Synod, February 16 - 17, 2015. It will be held at Prince of Peace Lutheran Church, 3641 N. 56th St., Phoenix. "Prelude...To Live Faithfully and Vocationally in the 3rd Chapter of Life" is the theme of the 2015 Rally.
It is a premier Lutheran Seniors Event where they will explore their vocational calling as the people of God in the 3rd chapter of our lives. The major presentations, interest sessions, and our smaller group Bible studies will explore these wonderful days of our "senior" lives.
Come and be prepared to engage in conversation, prayer, worship and discernment. More information can be found at www.rallyinthevalleyaz.org
Condolences
to the family and friends of long-time member Bill Wootten who died November 22 in Tempe. Bill's memorial service and reception was at ULC November 26. Bill was the husband of member Ruth Wootten and father of member Beth Wootten. Son Jon, his wife Vickey, grand-children Jessi, Jamie and Jason, his wife Kristi and great-grandson Tristan also survive.
You May Just Recognize Some People You Know in this Video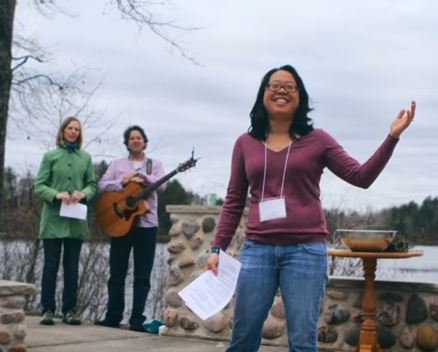 It's always fun when you see publicity showing LCM Alumni. See if you can find Jill Rode and along with a few other folks in the video below.
Not only is the song beautiful but it's showing how our Church is reaching out and welcoming everyone to hear the Good News.
This 2 minute video is from the 2014 Proclaim Retreat! Be inspired by the pictures and words of LGBTQ leaders while listening to the fabulous song "Wild Acre" written and performed by Trish Bruxvoort-Colligan, who along with Richard Bruxvoort-Colligan, served as musicians at the 2014 Proclaim Retreat.
You can also learn more about the Extraordinary Lutheran Ministries by visiting their website which also talks about their 2015 retreat..
The Time Between...
Incarnation. Christians say this is "God in human flesh". Human. Flesh. Not the way we normally might think of God or God's presence. We like the God that lives in some heaven. And, let's face it, in many ways we often prefer God remain there. God being present in something that ages, decays, wrinkles, tears, and can fail? God present in someone sinful and quite flawed?
Yet this is what we look forward to each Advent. This is what we anticipate and hope for. This is what we say "happens" at Christmas. God comes to earth in the very human flesh of a helpless baby. A baby who will need feeding, diapers changed, and who will grow to be someone requiring learning and disciplining. Yes, God chooses to hang out in such. God chooses to be present in such.
Blake Petersen Presented at Adult Open Forum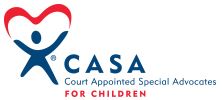 Our own Blake Petersen presented at the Adult Forum on Sunday, November 30, 2014, 9:15 am. An amazing presentation informing us of an important program that is happening right here in Arizona to help improve our broken and underfunded Arizona Department of Child Safety (previously known as CPS).
Blake volunteers his time to help children and young adults by being an advocate for the safety and well-being of these folks who are victims of parental abuse and neglect. Blake with other volunteers stand up for these children and hopefully are changing their lives.
Not all results are good, but the work of these volunteers do have some amazing positive results as well.
Read more about the CASA program here in Arizona by visiting Arizona Courts CASA Program.
Worship Service - November 23, 2014
As you worship with us at University Lutheran Church here in Tempe, Arizona, here is what you might expect during a typical worship service. Please feel free to explore the various portions of the liturgy. We invite you to come and worship with us during some future Sunday.
Christmas Decorations
Beginning Sunday, November 16 we will receive offerings for Christmas decorations and Christmas trees to decorate our sanctuary. We will again have four Christmas trees. If you would like to honor or memorialize a loved one, please indicate it on the form that will be provided in the Sunday bulletin. We will list such designations in our Christmas Eve and Christmas Day bulletins. Mark your envelopes and/or checks "Flowers". Thank you!
Nick Cota - Student of the Month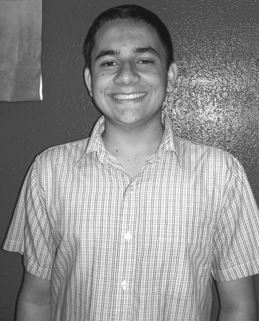 Freshman, Civil Engineering Major
Why did you choose to major in Civil Engineering? I'm really good at math and science. Civil Engineering seems to be the only engineering major useful for helping people.
Why did you come to ASU? I wanted to major in Engineering and I wanted to stay in state, but I didn't want to go to Tucson.
Why did you come to LCM? An LCM group came to Desert Cross Lutheran Church's youth group last spring and talked about LCM. They seemed like a cool group and I kept in contact with them over the summer. I had always gone to church and youth group growing up, so I felt like something was missing if I didn't go to church while I was in college.
What is your favorite thing about LCM? All of the activities, because it keeps me busy.
What role has LCM played in your college life so far? It keeps me busy outside of class, which helps me to do better in school because I am managing my time and prioritizing.
What are some of your hobbies/things you like to do? I like to read and play video games. I watch and collect movies.
If you had a magic carpet that could take you anywhere at any time, where/when would you go? I would go to any major American city in the early 20th century, from the 1900s to the 1930s, and go on a bootlegging adventure. There would be so much more to do at that time, life would be so different.
Phoenix Coyotes' Fundraiser
The Phoenix Coyotes are working with LCM to host a fundraiser at their game on Saturday, January 10, at 5:00PM, against the Ottawa Senators. Tickets cost $45 each. LCM receives $10 back for every ticket sold through LCM. Contact Alicia Danielson using the Contact Page, for more information or to purchase tickets.
ECLA Colleges and Universities

Some of our mission dollars go to support ELCA colleges and universities throughout the United States. To of the colleges in the western United States are California Lutheran University and Pacific Lutheran University.
We recently received an email from from Shari Solberg-Ayers, CLU Alumni and Convocator right here in Tempe (602-312-6477 cell). She wanted to inform our congregation of a current special program for veterans. Complete details are CalLutheran.edu.
Thanks
Congratulations
to Ryan Normand for being twice named ASU's Athlete of the Week. Ryan is on ASU's cross-country team and is a freshman.
Thrivent Members

We have many folks in our congregation that belong to Thrivent, an organization that provides financial planning for many Christian organizations.
Those that are members have the opportunity to sponsor "Action Teams". An action team can be a group of people working on a specific project in the Garden, organizing a Work Day at Church, doing a painting project, preparing Lefse, etc. There are hundreds of ideas list at Thrivent (PDF Document).
Each Thrivent member has the opportunity to sponsor up to two events per year which then provide seed money of $250 for each of those events. In other words, if we have six Thrivent members, we have the opportunity of providing $3000 for ULC or LCM. You can read all about it at Thrivent Action Teams.
If we don't do this, this money simply disappears. If you would like to do this, please read the above page. Terry Pochert can also help if you have any questions.
E-mail, Websites, Twitter, & Facebook, Oh My!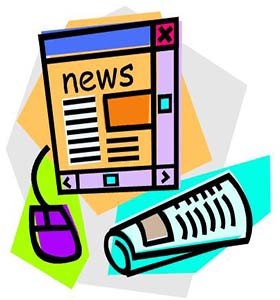 If you utilize in any way our various electronic forms of communication, you are indebted to the services of Terry Pochert and Joe Connolly. Weekly,....many times even more often.....e-mails go to all members, former members, students, alumni, friends, parents of students, partner congregations and many others with news of what is happening this week at ULC/LCM. Secretary Ruth Lindsay and Campus Ministry Associate Alicia Danielson also do much of the Facebook postings.
Most of us have no idea how time consuming all this work is. E-mail addresses are constantly changing and many new ones added. News to be distributed comes in constantly from an array of sources and people. There is typically daily communication from the church office or staff regarding changes or new information. It is not at all unusual to have 3-4 such communications on any given day. Yet, every Thursday or Friday there is your information about the week. And there it is on the web site. Then there are all the photos taken by Terry that are included in such e-mails and on the web site.
THANK YOU Terry Pochert and Joe Connolly for keeping us informed! Thank you for all the work and all the love and care such communication reflects!
If you would like to be added to the weekly list serve, contact info@ulctempe.org If you have news to be considered send it to news@ulctempe.org Newsletter deadline is always the 15th day of each month.
Our Annual Lefse Sales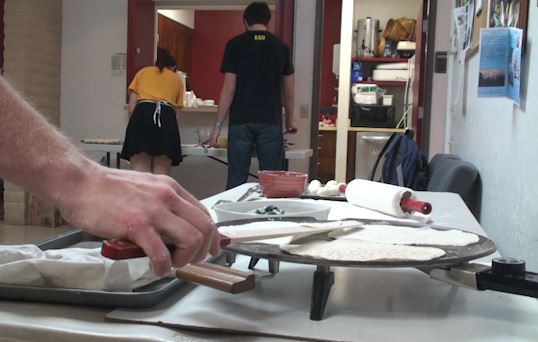 Lutheran Campus Ministry at ASU uses Lefse sales as one of its main money making projects. Lefse is sold throughout the Valley of Sun at various congregations. Lefse is a traditional Scandinavian flat bread made with potato, flour and cream. A favorite holiday that many server with cinnamon, butter and honey. What to know more about purchasing?
Winter Retreat
Our annual Winter Retreat for students will be January 23-25 in Sedona, Arizona. The campus ministries of NAU and U of A will all participate in this retreat.

For those who wish to have offerings transferred electronically to their church's account.
It's SAFE AND SECURE
---

Follow Lutheran Campus Ministry
at ASU

Your Purchase Using This Link Helps LCM
---
Director of Music


Aiko Yamada-Mancini
Secretary



Ruth Lindsay
Click for Full Map