All Saints Sunday
Sunday, November 1 is All Saints Sunday. In our prayers we will remember all who died since All Saints Day 2014. You may call the office or use our CONTACT PAGE with the name(s) or put the name(s) on the blue sheet. Names are due by noon October 28 for inclusion in the bulletin.
Announcement - Wednesday on Sunday?
Sunday, October 25 we will use our usual form of Sunday worship. Hymns will be led by our Wednesday night Praise Band. Many of our community wish they could come on Wednesdays too but are unable due to work/family schedules.
So, part of Wednesday will be coming to this Sunday.
Grace, Grub, and Grog October 24th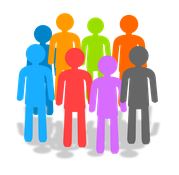 Grace, Grub, and Grog is a group for young adults, grad students, and recent grads. We've been meeting the fourth Saturday of each month for food and fellowship. In October we'll meet at Aiko and Brian Mancini's home at 5:30 for games and a potluck. Hope to see you there!
For more information, please contact Maddie Shaner through the Church Office by using our CONTACT PAGE.
Open Forum
Coming Attractions in the Open Forum....
October 4, "How to Read the Bible and Still Remain a Christian; the problem of God and violence in Christian scripture" discussion led by Pr. Gary
October 11: "Social Privilege and Discrimination" Are we all part of discrimination and prejudice in the various systems in which we are apart? Led by Noah Fritz, adjunct professor of Criminal Justice at ASU, criminologist for Tempe, and member of ULC
October 18: "Criminal Justice and Prejudice: Implicit and Explicit discrimination in our system. Discussion will be led by Noah Fritz.
October 25: "The Biblical Roots of the Reformation" Lynn Kauppi
Page Turner's Book Club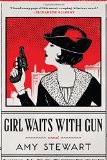 LIKE TO READ? Please join us at noon in the church library on the first Thursday of each month. .
Ann Rispoli Returns From Her Honor Flight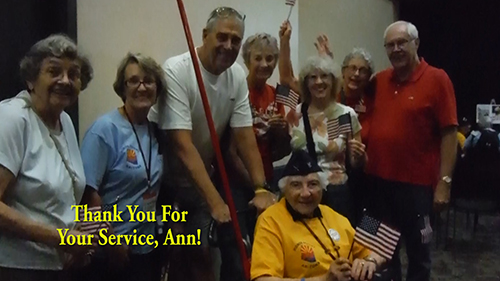 A team for University Lutheran Church which included Art and Lynn Becker, Ruth Wootten, Will and MaryAnn Salz, Kim Savage and Terry Pochert along with hundreds of others greeted Ann as she returned from her Honor Flight where World War II veterans visited the Washington, DC, Memorials over the past several days.
Student of the Month - Barbara Pardue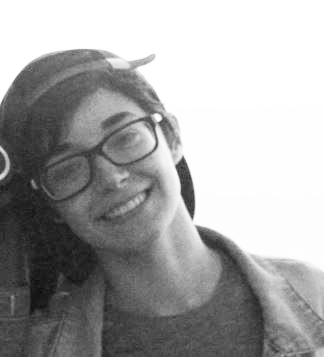 Junior, Biological Sciences Major
Room in the Inn?
Christmas is yet a few months away. Yet I don't think it would be a metaphorical stretch to say that in one way, it is already here.
If you are familiar with the birth narratives of Jesus in Luke's gospel, you know Luke tells us Jesus was born in a manger "because there was no place for them in the inn'. Christmas pageants routinely play out this scene. A down-trodden couple knock on a door rather solemnly without much confidence. A sleepy-eyed innkeeper answers and either shakes his head or tells them there is no room. In some pageants the innkeeper directs them to a stable behind the inn. The couple shuffles off to the stable and the birth takes place. CONTINUE READING
LCM Movie Night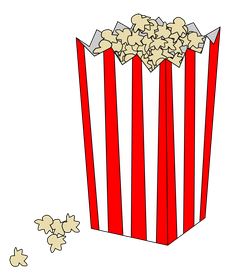 The October Movie Night will take place on Thursday, October 22, at 7:00 PM in the Campus Center. We will be watching and discussing the movie "Juno." Dinner will be provided. All are invited!
Condolences
to Kay Wilson and family on the death of Kay's uncle, Gerald Bonwell Wilson. Gerald died August 12 in Surprise, AZ. The Wilsons currently live in Howick, New Zealand. When the Wilsons lived in Tempe and worshiped at ULC, Gerald lived in Mesa and attended ULC on occasion.
Wednesday Worship Service
Worship for all is 6:30pm in the sanctuary
Wednesday, October 7: (finishes our theme of Spiritual Duct Tape) "I Believe" Mark 9:14-24
Our theme for the remaining Wednesdays in October through November 18: "Six Questions of Faith: Biblical Challenges That Guide and Ground our Lives"
October 28: "The Strong, Silent Type: Who am I that I should go to Pharaoh?" Exodus 3:11
November 4: "Am I my Brother's/Sister's Keeper?: Genesis 4:9
November 11: "Mission Impossible: What does God demand of you?" Deuteronomy 10:12
November 18: "Separation Anxiety: My God, my God, why have you Abandoned me?"
Wednesday Bible Study
5pm in the Campus Center
Wednesday October 7: (finishes our theme of "Little Known Stories of the Bible" Acts 8:26-39, Baptism of the Ethiopian Eunuch"
Theme for October/November Wednesdays following: "Study Abroad With Paul"
October 21: Acts 9:1-19
October 28: Acts 9:19b-31
November 4: Acts 13: 13-35
November 11: Acts 17:16-34
November 18: I Corinthians 16:1-12
Too early for Christmas Shopping?

Now is the time to order items from the new holiday collection of SERRV, the non-profit organization which sponsors small scale, on-the-ground programs bringing practical training and business support to artisan partners--especially women--so they can build a better future for themselves and their families. For more than 65 years, SERRV has been using limited funds to work toward their mission of eradicating poverty.
Artisans and farmers worldwide collaborate to use renewable and safe materials, including natural or recycled content. Through long-term connections with disadvantaged artisans and farmers, SERRV helps them break the cycle of poverty and strengthen their families and communities. Purchase of these products helps to make an impact through fair wages, development projects and environmental protection.
Catalogs featuring an array of products for the home and the holidays will be available for pre-order September 27-October 11, with items for purchase on display at the actual Fair Trade Fair in the Campus Center in November. Take a look at all the collection at www.serrv.org and bring your list with item numbers to church and we will add it to our order.
Thanks..
to Ruth Wootten for leading the Open Forum Sunday, September 13.
Lutheran Social Services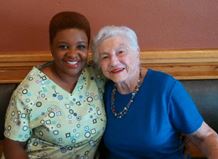 It's always fun to see Ann Rispoli's picture show up in all sorts of placed. This one is from the eNewsletter from Lutheran Social Services of the Southwest... an organization which does remarkable work in this area and now for our refugees. There are links on the bottom of the page to sign up for their email newsletter if you are interested.
Thank You for Your Gift!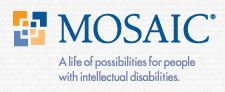 Mosaic, a Lutheran agency with group homes in the Valley and around the US (formerly Martin Luther Homes and Bethphage Homes) received $472 from our Lenten Coin Folder Offerings. They replied with a very nice thank you letter posted on our bulletin board. Mosaic primarily serves those with intellectual disabilities. Often some whom they serve are refused service by every other non-profit or governmental agency in the state. Thank you for your generous support!
September Sunday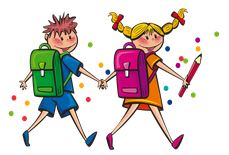 Sunday School has begun. It is 9:15am each Sunday morning. Those younger than Jr. High meet in the Sunday School rooms in the church building. Older students meet in the Campus Center. Adults meet in the Library of the Campus Center.
Bishop Talmage Preaching
Wednesday, October 21 Bishop Steve Talmage will preach at our Wednesday worship. Bishop Steve and wife Barbara are members of ULC. We are grateful for their partnership and grateful for Bishop Steve's desire to preach each year at a Wednesday service.
Student Meals Needed
Thanks to so many who have signed up to provide food for Sunday or Wednesday student meals!! We still have some openings. You can sign up on the moving bulletin board. If you would like to help but can't cook for a group, talk to Pr. Gary or Alicia. We can arrange for students to shop, cook, etc. if you would like to pay for the food. Thanks!!
Discussion Group
Discussion group has been meeting Fridays in September at 3:30. Topic each week is "The Meaning of Life." Each week we have looked into the views of various philosophers/theologians, and others and compared them to our own Christian understanding. The last meeting will be October 2, 3:30pm. We'll resume with another theme in November for 4 Fridays.
Young Adults in Global Mission Here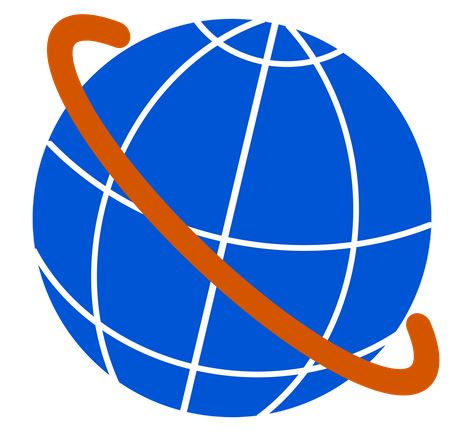 Wednesday, September 30 at our 6:30pm worship service Luke Hanson with Young Adults in Global Mission will be with us to let us know of current opportunities for students interested in serving in global mission opportunities. Most recently Abby Henderson served in South Africa. Jill Rode, former Campus Ministry Associate, served in Thailand.
LCM Retreat - San Diego 2015 Labor Day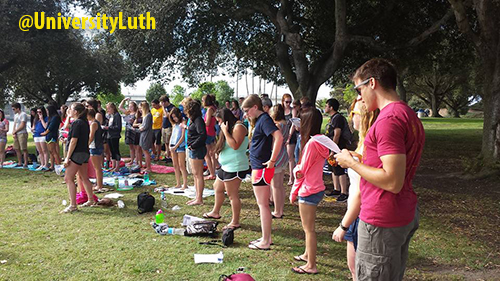 Worship on the shores of the Pacific Ocean.
Thanks
to Blake Petersen and Darren Gest for driving their own vans to San Diego for our retreat
to Terry Pochert and Joe Connolly along with Beth Wootten for opening the church, making coffee, locking up, etc. over Labor Day Weekend.
Variety of Gifts
As I write this, it is about 2 weeks prior to the arrival of students. Allow me to predict what our new students will be like this fall. By the time you are reading this they should have been here about a week or more so you can check out my ability or lack of ability at such prognostication.
New students will come with a variety of gifts, personalities, and emotions. Some will be geared more to the areas of liberal arts, some to the sciences, some to business, and others to engineering. There will be students on scholarships and students who will have to take out large student loans. There will be Barrett Honor students and students who just squeaked by into the admission standards.
Baptisms
It was our privilege to baptize into the Christian faith and community two children in August.
August 16: Elizabeth Aly Pochert, daughter of Aloyna Yuryevna Pochert and Jason Pochert
August 23: Dean William Gest, son of Marcie and Darren Gest