REGULAR SCHEDULE

Sunday
Worship
10:30 am
Sunday School and
Adult Forum
9:15 am
After Labor Day

Wednesday
Worship
6:30 pm
STUDENT SCHEDULE
Limited events between semesters
Wednesday
Bible Study 5pm
Dinner 5:30pm
Contemporary Worship 6:30pm
Sunday
Worship 10:30am
Dinner following
Students: Check out the Campus Ministry page for specific student events.

We are a
Reconciling Works - Lutherans for Full Participation
congregation
University Lutheran Church intends to provide a safe and welcoming environment for all of God's people, regardless of race, situation, family status, sexuality, size, shape and place in the world. ULC is a Reconciling in Christ congregation registered with Lutherans Concerned/North America. Thanks be to God for the blessings we have and the differences we share!
Welcome all students and parents. (map)
Restroom Remodel
We hope to have the restroom remodel completed before our fall program resumes. So far, new floors have been installed, most of the electrical work has been done, and the new cabinets are being installed. We will also have new mirrors and dispensers for toilet paper and paper towels as well as new exhaust fans. The entire process will be in excess of $5,000, and although we are hoping to receive some grant money to make the restrooms handicapped accessible, we are in need of additional gifts to make this possible. Additional gifts above regular pledging/giving can be made on line, in the offering or by sending them to the church office. Please designate they are for restroom remodel. Thank you! And many thanks for the gifts already received beyond regular giving!
Thanks
To Terry Anderson for changing the filter in the water cooler
Alumni Now on Broadway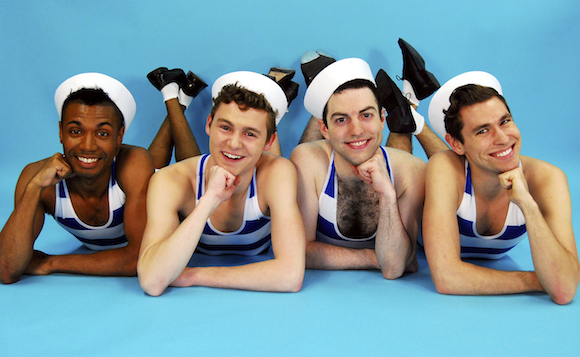 It's always fun to see what some of our LCM alumni are doing. Well, one of them just hit broadway and has his picture on a billboard in Times Square. Congratualtions Aaron!
San Diego LCM Labor Day Weekend Retreat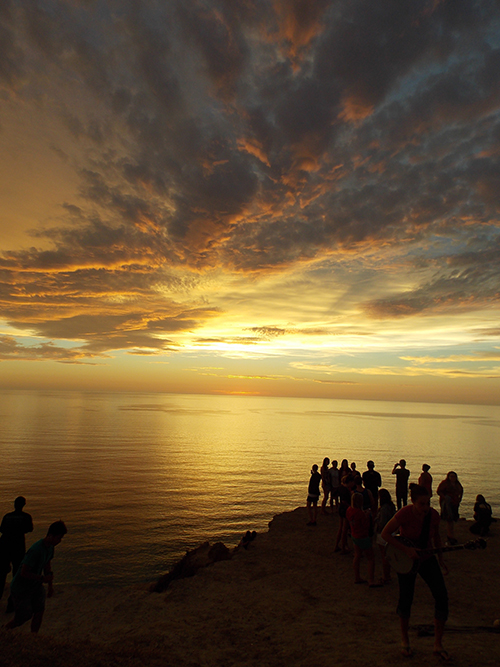 Labor Day Weekend, August 29-Sept 1, leave 5pm Friday, return by 3:30pm Monday, cost to be determined, discount for freshmen and new students.
Open to all interested in exploring possibility of becoming a part of LCM community at ASU.
A great introduction to the LCM community. Sunset worship on cliffs of La Jolla, beach cookout, discussion, Bible Study, Theme: "Touting Thomas: What Thomas' Questioning can Teach Us".
Contact campusministry@ulctempe.org for more information.
Women's Bible Study
All women are welcome-- 7 pm on Thursdays. All women are welcome.
September 11 - at Lori Jensen's
September 25 - at Sarah Salinas'
October 9 - at Carmen Bieber's
Sunday Worship Returns to 10:30 am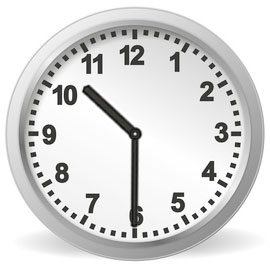 Look for additional information for Adult Forum and Sunday School beginning in September.
Thanks
Walter Johnson, Senior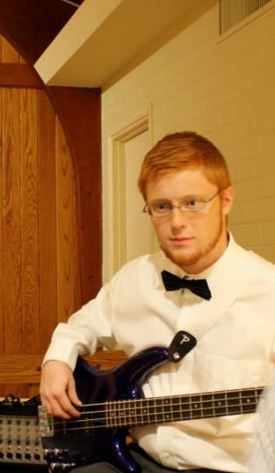 I originally came to LCM my freshman year because my mom was trying to help me find a good church to attend in a new city.
I came back my junior year after difficulties in my personal life, because I knew LCM was a solid community where I could find the friendship I was looking for.
Food
"Food is memories", says a lead character who plays a chef in the movie, "The Hundred Food Journey". The chef is from India and discovers Indian food transports him back from France where he currently lives to India from which he was forced to flee.
I suspect you have some food or foods that take you back to some good past place and time. So much ethnic food so treasured by the culture who created it, is often seen as rather ordinary by those outside the group. The difference is less one of taste and more one of memory. We associate particular foods with times, places, and people in the past. Somehow eating such things now seem to connect us with all that.
Fall Student Worship Theme
San Diego Retreat: "Touting Thomas: What Thomas questioning can teach us.
August 29-September 1
Our Wednesday themes in September continue this theme
Wednesday worship is contemporary in style and meets each Wednesday at 6:30pm in the sanctuary. All are invited.
Sunday School
Children's Sunday School resumes Sunday, September 7 at 9:15am-10:15am. Melanie Lehnhardt, Julie Gerrish, and Maddie Shaner are the teachers. Classes are in the educational rooms connected to the sanctuary building.
Wednesday Bible Study Starting In August
Majoring in Minors
We will spend the first 5 weeks taking a look at "minor" prophets. These prophets are not minor because they have a less important message to proclaim. Far from it! They are called minor because their Old Testament books are much shorter than Isaiah, Jeremiah, and Ezekiel. Size doesn't matter! They may have names difficult to spell and pronounce (Habakkuk comes to mind), but come and see how their clear message continues to ring fresh to our time. Bible study meets each Wednesday of the academic year at 5pm in the Campus Center. Friends are welcome!!
Work Day - Saturday, September 20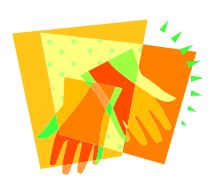 Our property regularly needs willing backs and hands to keep it looking neat and welcoming, and Saturday, September 20, offers just such an opportunity!
Washing windows, painting, clearing away cobwebs, removing unwanted branches and palm trees, and cleaning the eaves are some of the main items on the To Do list.
Also we will be painting the remodeled Campus Center restrooms. We will have paint supplies, etc for the painting. Clippers, etc. are helpful for trimming. There will be donuts/coffee and smiling faces.
If you cannot join us September 20 (beginning at 8 a.m.) but can allocate some time another day, just let Pastor Gary or Ruth Wootten know! You'll be glad you did.
Student Meals
Thanks to all who have already jumped at the opportunity to feed students this fall! Several Sunday and Wednesday opportunities remain. Sign ups are on the moving bulletin board. Folks can partner together with meals or, if unable to cook, can sign up and indicate a willingness to pay for the food and have a student or someone else cook or food ordered in. Thank you for your great support!!
Open Forum
Open Forum meets each Sunday, 9:15 am-10:15 am in the Campus Center Library.
September Open Forums
September 7: Ruth Lindsay: "How Does Your Garden Grow?" A presentation on the beginnings of our community garden.
September 14/21: Jennifer Johnson & Kristin Tollefson, Climate Change and Present/Future Implications
September 28: Pastor Deborah Hutterer, Lutheran Social Ministry of the Southwest, "Immigration and Refuges"
Baptism
Anika Kjerstin Lehnhardt will be baptized into the Christian faith, Sunday, August 17 at ULC. Anika is the daughter of Eric and Loni Lehnhardt. Colten Grimmer and Catherine Willis were the sponsors.
Campus Center Restroom Remodel
The work on the Campus Center restrooms is nearly complete. All plumbing, electrical, and flooring work has been completed. New cabinets, sinks, and counter tops are in! Now we need to paint and put in new mirrors. Thanks to Will and Mary Ann Salz for spending countless hours coordinating this and working with the various sub-contractors. Thanks to Shirley and Terry Coffelt for doing all the leg work, meeting with contractors, etc. to receive bids and chose materials. Thanks also to those who have contributed to this extra expense above budget. We continue to need and solicit financial gifts above regular giving to fund this much-needed expenditure. Thank you!
First Communion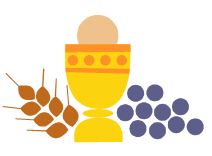 Do you have a child or children not currently receiving Holy Communion? Would you like to see him/her receive Holy Communion? If you are not sure, please speak with Pastor Gary or call him at 480.967.3543.
We will have First Communion instruction for young ones and their parents, Sunday, September 7 and Sunday, September 14 at 9:15am. We will meet in the sanctuary. First Communion will be received Sunday, September 28.
A Sacred Obligation
That's how Rev. David Beckmann, president of Bread for the World, characterized the responsibiity each of us has to vote, as well as giving time and money to candidates who have "demonstrated their commitment to reducing mass hunger and poverty".
Congratulations
to Beth Wootten on her new job as science teacher at the Arizona School for the Arts in Phoenix.
Congregational Meeting
Sunday, September 7 church council called for a special congregational meeting to vote upon council's recommendation to expend $14,000 for a new air conditioner and new duct work for the AC unit covering most of the Campus Center. The old one requires several thousand dollars of repair which may only last another year or two. It had been damaged some years ago in a power surge. At that time the one covering the offices/library had to be replaced. When refrigerated air was put in the Campus Center some years ago, duct work was never changed to accommodate it efficiently. The old evaporative AC units were left in place, old duct work never sealed or converted to proper ducts for refrigerated air. This bid includes this conversion as well as the new AC unit. It also includes removal of the old evaporative unit currently rusting in place on the roof.
According to our constitution an expenditure of this amount not already included in the budget requires a special congregational meeting. This meeting will be to only vote upon the council's recommendation.
Electronic Giving
Your annual pledge helps us forecast, with confidence, the level of financial support our congregation will receive in the year ahead. It is through the pledges and contributions of our members that we are able to carry on our work here at University Lutheran Church.
As you consider your pledge, we remind you that we offer Electronic Giving as a way to automate your offerings. It is convenient for you and provides much-needed consistency for the church. Collection basket offerings can fluctuate significantly from week to week but when contributions are automated, the church receives funds on a steady, uninterrupted basis.
Please visit the church website at ulctempe.org and locate the SIMPLY GIVING PROGRAM near the top right of the home page where you can set up both recurring and one-time contributions. Or, if you wish, you may also complete a paper authorization form and return it to the church office.
Thank You
To all who worked hard together to for the funeral service for Lois Robertson and the reception.
A Blast from the Past - Church Directory from 1964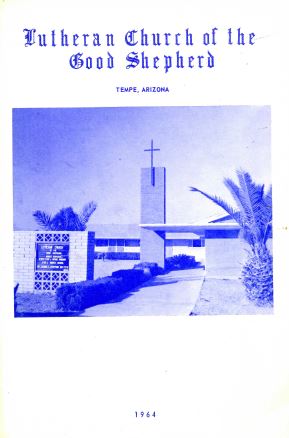 Just a little bit of history. Ann Poole and Lisa Zelenski, daughters of Lois Robertson, has shared with us one of Lois's pieces of history. We've scanned the directory which can be downloaded as a PDF.
If you have stories or memories from the time, please write them down so that we can share with others. See Terry Pochert with any of your comments or if you have other pieces of history you would like to share.
The long history of Good Shepherd (now University Lutheran) is rich with stories that the current generation may not be aware of.
Campus Center Rest room Remodel
At the time of this writing, new floors have been installed in the Campus Center restrooms and Campus Center kitchen. They are no-wax floors that are suitable for areas where water is frequently in use and may spill over, etc. Most of the electrical work has been done...new lighting, the moving and installing of new and safer outlets, light switches, etc. Two new exhaust fans have been ordered and will be installed upon arrival. Mirrors have been removed and will be replaced with new ones after new sinks/countertops are installed. New dispensers for toilet tissue and paper towels will be installed. We hope to have this completed before our fall program resumes. Thanks to Terry and Shirley Coffelt for taking bids and making recommendations to council and to Will and Mary Ann Salz for overseeing the work being done. Thanks, also to Terry Pochert for working with the electrician and Dick Shirley for removing and disposing of the old mirrors.
The entire project will be in excess of $5,000. We are working on some possible grants as one of the goals in this project is to make these restrooms handicapped accessible. But we are in need of additional gifts to make this possible. We have already received some gifts above and beyond regular giving. Thank you! Additional gifts above regular pledging/giving can be made on line, in the offering or by sending them to the church office. Please designate they are for restroom remodel. Thank you!

For those who wish to have offerings transferred electronically to their church's account.
It's SAFE AND SECURE
---

Follow Lutheran Campus Ministry
at ASU

Your Purchase Using This Link Helps LCM
---
Director of Music


Aiko Yamada-Mancini
Secretary



Ruth Lindsay
Click for Full Map