Open Forum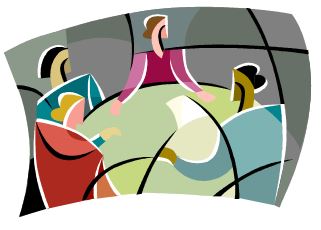 Open Forum meets each Sunday, 9:15 am-10:15 am in the Campus Center Library.
September / October Open Forums
Sep 28: Pastor Deborah Hutterer, Lutheran Social Ministry of the Southwest, "Immigration and Refuges"
Oct 5: Rev. Debra Peevy"Why Marriage Matters", the case for same sex marriage
Oct 12: Bread for the World: led by Ruth Wootten
Oct 19: "Down in Mexico": Maddie Shaner, a student who spent part of this past summer in Mexico
Oct 26: "Digging, Dusting, Describing" , doing archaeological work in Cypress, by student Jennifer Brandon who spent much of the summer in Cypress.
Grace, Cub and Grog
A Bible Study for graduate students, recent graduates and young adults in the valley. Our next even will be held at Aiko Mancini's home on Saturday, September 27, 2014, at 5:30 pm. This year, we will be reading and discussing short chapters from the book, We Make the Road By Walking by Brian McLaren. Questions? Please contact Aiko or Loni by leaving a message at 480-967-3543.
October Student Schedule
Wednesday Worship 6:30pm-7:10pm in the sanctuary
Wednesday Worship is open to all. Warning! If you come once you may want to return!
Our worship theme for October on Wednesday nights is "Jacob's Sons"
Wednesday October 1: Joseph "Dreams, Colors, & Redemption"
Wednesday October 8: Dan " Almost an Outsider"
Wednesday October 15: Benjamin "Don't Treat me like a Child!"
Wednesday October 22: Ephriam "Adopted into the family"
Wednesday October 29: Reuben "A Reuben is no Ham"
Participate in our Garden Growing Program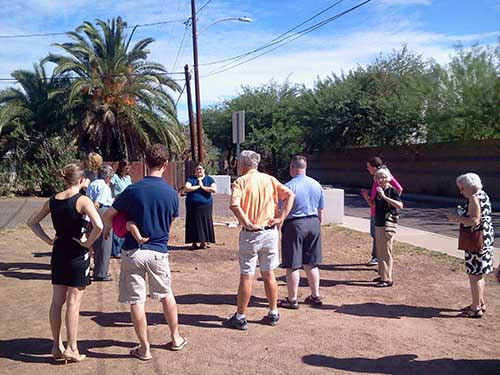 Thanks to a team of hard working innovators, Ruth Lindsay has begun coordination a Community Garden Project on the northeast corner of our property.
It's going to take lots of work, lots of donations and lots of good ol' positive Spirit. Out of this dry, clay ground something beautiful just may appear.
The "garden committee" is always looking for volunteers and ideas.
Major Air Conditioning Units Approved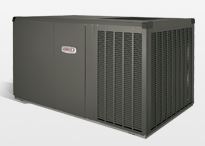 At the meeting September 7, the Congregation unanimously approved the proposal recommended by the Council to address long-standing needs for air conditioning work on the Campus Center.
Since this is a major expenditure, it might be helpful to know more about how this will be financed. We can always use special gifts toward this project, as we seem to do with some regularity! It is no surprise to note that our buildings and trees are old and in need of constant upkeep. While the Property Committee and Council work to minimize the number of large projects each year, sometimes we are hit with surprises! When trees are down, or immediate repairs are needed, we often have to dip into savings if we do not have a balance to cover the cost. While we do have savings which could cover the cost of the air conditioning units, using all our savings would leave us with little for other emergencies.
Phone System Not Working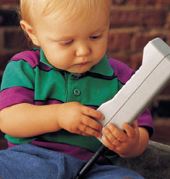 Probably because of the rain, many of the phones in the neighborhood are out including those at the Church. We do have Internet access, so email is working.
Until CenturyLink has the lines repaired, you can make contact using the general email info@ulctempe.org
We are hoping all the lines will be back up by this evening or within the next few hours.
Please keep in your prayers all those who are in worse shape than we are. Certain homes in the area have extensive flood damage. Reach out to your neighbors to see how you might be able to help.
Craig Talmage Successful on Dissertation Defense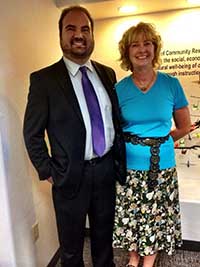 We have been informed that there is a new Doctor in our member and LCM alumni friends. Dr. Craig Talmage has completed a successful dissertation defense.
Craig has been a Lutheran Campus Ministry Associate for several years right here at University Lutheran Church. We congratulate Craig and know his family is especially proud of him.
Congratulations
to Katie Tay on her promotion to Library Assistant for the Phoenix Public Library
to Kelly Robers on her new job as dietitian
Sunday School
Children's Sunday School resumes Sunday, September 7 at 9:15am-10:15am. Melanie Lehnhardt, Julie Gerrish, and Mikayle Holm are the teachers. Classes are in the educational rooms connected to the sanctuary building.
AZ Cardinal Game Fundraiser
Sunday, November 16, 2:25pm the Cardinals take on the Detroit Lions at UP Stadium in Glendale. We are selling tickets as a fund-raiser for LCM. We receive $10 for every ticket sold. Cost of tickets is $46.25 or $51.25 per ticket ( normal cost for these seats for this game starts at $75.00) Parking is free. There is a $4.00 cost per transaction. If you give the forms to Pastor Gary/Alicia we can then all sit together. Deadline is Nov 2. Forms are available at the desk at the church entrance, on the moving bulletin board or from Alicia or Pastor Gary.
Thanks
to Shirley & Terry Coffelt for collecting all the bids for the restroom remodels in the Campus Center...numerous trips around the East Valley to many contractors, etc. and phone calls and visits at the Campus Center with contractors.
to Will and Mary Ann Salz for coordinating all the subcontractors, etc. for the restroom remodels in the Campus Center...numerous trips to let in contractors, show them the restrooms, lock up following work, driving around picking up materials, etc.
To Ken Overturf for assembling the bulletins each week
to Darren Gest and Marcie Mances for helping with the San Diego retreat
to Terry Pochert for getting bids on the AC addition and construction
All Saints Prayers
Sunday, November 2 is All Saints Day. We will remember in our prayers loved ones who died since All Saints 2013. You may e-mail or call the church office with prayer names (info@ulctempe.org 480.967.3543) or write their names on the blue sheet in Sunday bulletins. Please mark the names: All Saints. Oct. 28 is the deadline for the names. Thank you.
Page Turner's Book Club
Thanks to all who attended our first meeting of the 2014-2015 season. We missed those who couldn't be there. We had a great discussion on "The Invention of Wings". Everyone rated it as a "10." We are asking you to suggest some books for this season. Please e-mail them to "reply all" so we can then decide which ones we would like to put on our list. Thanks to those who have already suggested our Oct. and Nov. readings.
Restroom Remodel
We hope to have the restroom remodel completed before our fall program resumes. So far, new floors have been installed, most of the electrical work has been done, and the new cabinets are being installed. We will also have new mirrors and dispensers for toilet paper and paper towels as well as new exhaust fans. The entire process will be in excess of $5,000, and although we are hoping to receive some grant money to make the restrooms handicapped accessible, we are in need of additional gifts to make this possible. Additional gifts above regular pledging/giving can be made on line, in the offering or by sending them to the church office. Please designate they are for restroom remodel. Thank you! And many thanks for the gifts already received beyond regular giving!
Thanks
To Terry Anderson for changing the filter in the water cooler
Alumni Now on Broadway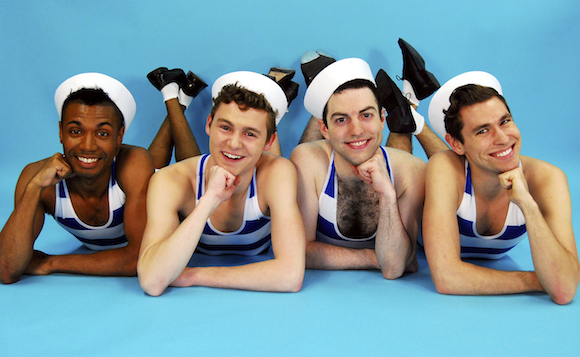 It's always fun to see what some of our LCM alumni are doing. Well, one of them just hit broadway and has his picture on a billboard in Times Square. Congratualtions Aaron!
San Diego LCM Labor Day Weekend Retreat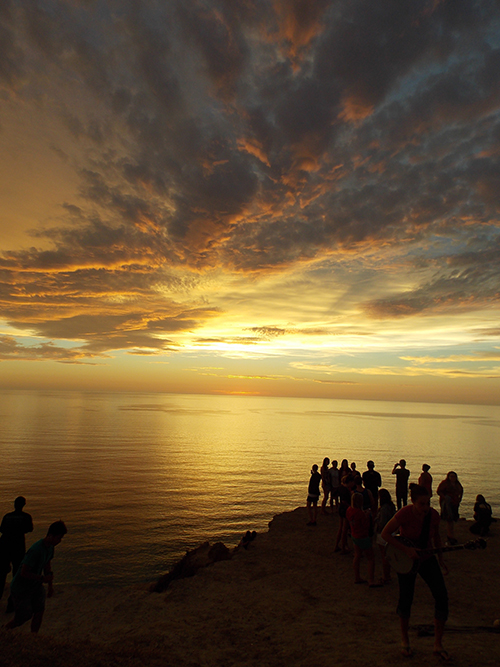 Labor Day Weekend, August 29-Sept 1, leave 5pm Friday, return by 3:30pm Monday, cost to be determined, discount for freshmen and new students.
Open to all interested in exploring possibility of becoming a part of LCM community at ASU.
A great introduction to the LCM community. Sunset worship on cliffs of La Jolla, beach cookout, discussion, Bible Study, Theme: "Touting Thomas: What Thomas' Questioning can Teach Us".
Contact campusministry@ulctempe.org for more information.
Women's Bible Study
All women are welcome-- 7 pm on Thursdays. All women are welcome.
September 11 - at Lori Jensen's
September 25 - at Sarah Salinas'
October 9 - at Carmen Bieber's
Thanks
Walter Johnson, Senior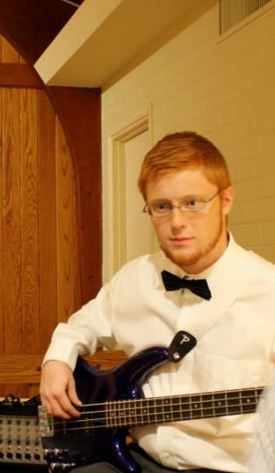 I originally came to LCM my freshman year because my mom was trying to help me find a good church to attend in a new city.
I came back my junior year after difficulties in my personal life, because I knew LCM was a solid community where I could find the friendship I was looking for.
Food
"Food is memories", says a lead character who plays a chef in the movie, "The Hundred Food Journey". The chef is from India and discovers Indian food transports him back from France where he currently lives to India from which he was forced to flee.
I suspect you have some food or foods that take you back to some good past place and time. So much ethnic food so treasured by the culture who created it, is often seen as rather ordinary by those outside the group. The difference is less one of taste and more one of memory. We associate particular foods with times, places, and people in the past. Somehow eating such things now seem to connect us with all that.
Wednesday Bible Study Starting In August
Majoring in Minors
We will spend the first 5 weeks taking a look at "minor" prophets. These prophets are not minor because they have a less important message to proclaim. Far from it! They are called minor because their Old Testament books are much shorter than Isaiah, Jeremiah, and Ezekiel. Size doesn't matter! They may have names difficult to spell and pronounce (Habakkuk comes to mind), but come and see how their clear message continues to ring fresh to our time. Bible study meets each Wednesday of the academic year at 5pm in the Campus Center. Friends are welcome!!
Student Meals
Thanks to all who have already jumped at the opportunity to feed students this fall! Several Sunday and Wednesday opportunities remain. Sign ups are on the moving bulletin board. Folks can partner together with meals or, if unable to cook, can sign up and indicate a willingness to pay for the food and have a student or someone else cook or food ordered in. Thank you for your great support!!
Campus Center Restroom Remodel
The work on the Campus Center restrooms is nearly complete. All plumbing, electrical, and flooring work has been completed. New cabinets, sinks, and counter tops are in! Now we need to paint and put in new mirrors. Thanks to Will and Mary Ann Salz for spending countless hours coordinating this and working with the various sub-contractors. Thanks to Shirley and Terry Coffelt for doing all the leg work, meeting with contractors, etc. to receive bids and chose materials. Thanks also to those who have contributed to this extra expense above budget. We continue to need and solicit financial gifts above regular giving to fund this much-needed expenditure. Thank you!
A Sacred Obligation
That's how Rev. David Beckmann, president of Bread for the World, characterized the responsibiity each of us has to vote, as well as giving time and money to candidates who have "demonstrated their commitment to reducing mass hunger and poverty".